Nothing makes me miss home more than not being there for Diwali… Waking up early in the morning, getting an oil massage from mom, then a bath with 'santoor-sandle' soap bought specially for Diwali, helping her to make rangoli, wearing new clothes, then unlimited firecrackers followed by scrumptious faral with family… Happy Days!
Here's wishing all my readers a very happy diwali.
May the auspicious festival of lights
illuminate your life in the year ahead with 
Happiness, Health and Prosperity !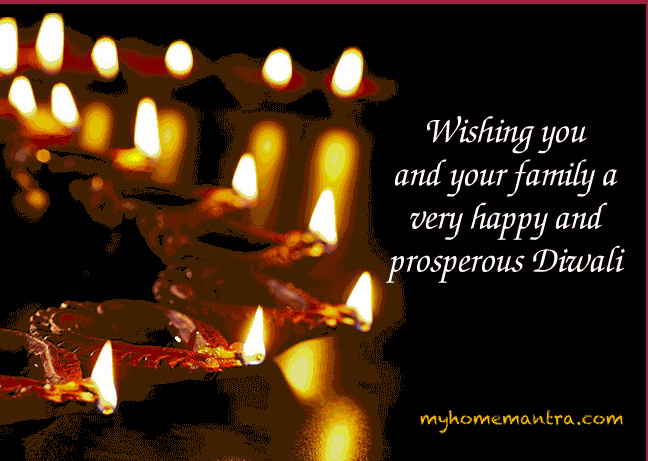 To cherish those happy moments from my childhood, I decided to make grandma's speciality – rava laddoo.
These laddoos are so soft that they melt in your mouth instantly. The fresh coconut adds an extra texture. They are simply out of these world.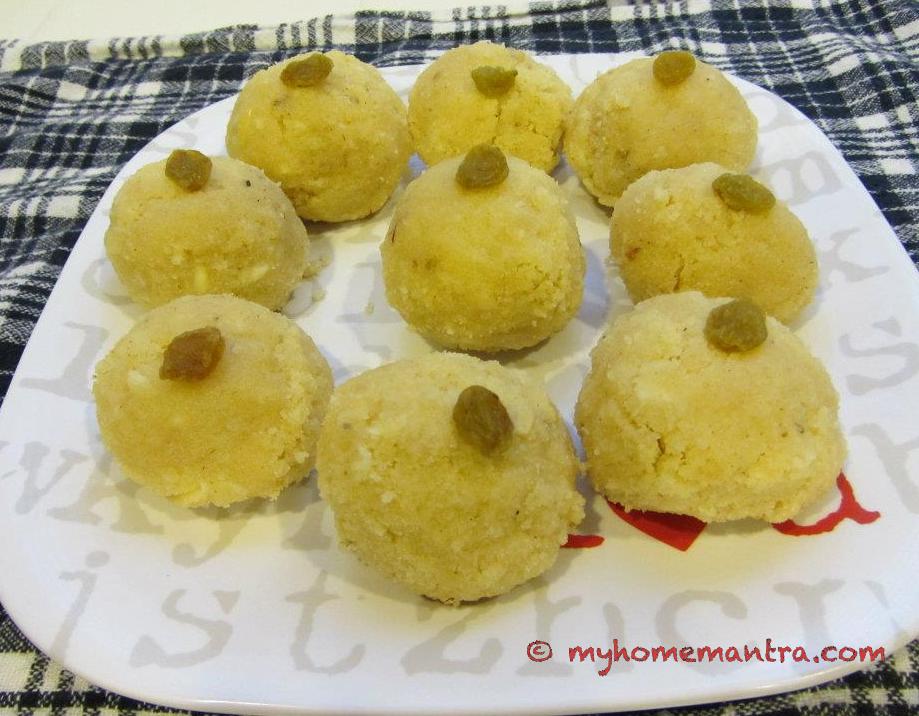 Rava Coconut Laddoo
The best thing I have ever had!
Ingredients:
Instructions:
In a kadhai, add ghee and keep the flame to low-to-medium.

Once the ghee melts, add fine rava and roast it until you can smell it from outside your kitchen. That's when the rava is nicely roasted.

Once it's done, add freshly grated coconut and roast for some more time and then switch off the gas.

Meanwhile, in a separate pan mix water and the sugar and bring the mixture to a boil. 

Boil it for 3-4 minutes and switch it off. This is called 'ektari paak' / sugar syrup.

Add this sugar syrup, to the rava-coconut mixture and mix well. Make sure there are lumps. 

Add cardamom powder and mix again.

Let the mixture cool down for couple hours. Then you can form laddoos.  
This is my gift to Preeti's Diwali Fest hosted at Preeti's Kitchen as announced by Surbhi, also to Nupur