This is my mom's speciality and I simply love these laddoos. Forget about being healthy, they are so good, they just melt in your mouth and you won't be able to make out the main ingredient which is नाचणी / Nachani or Ragi or Finger millet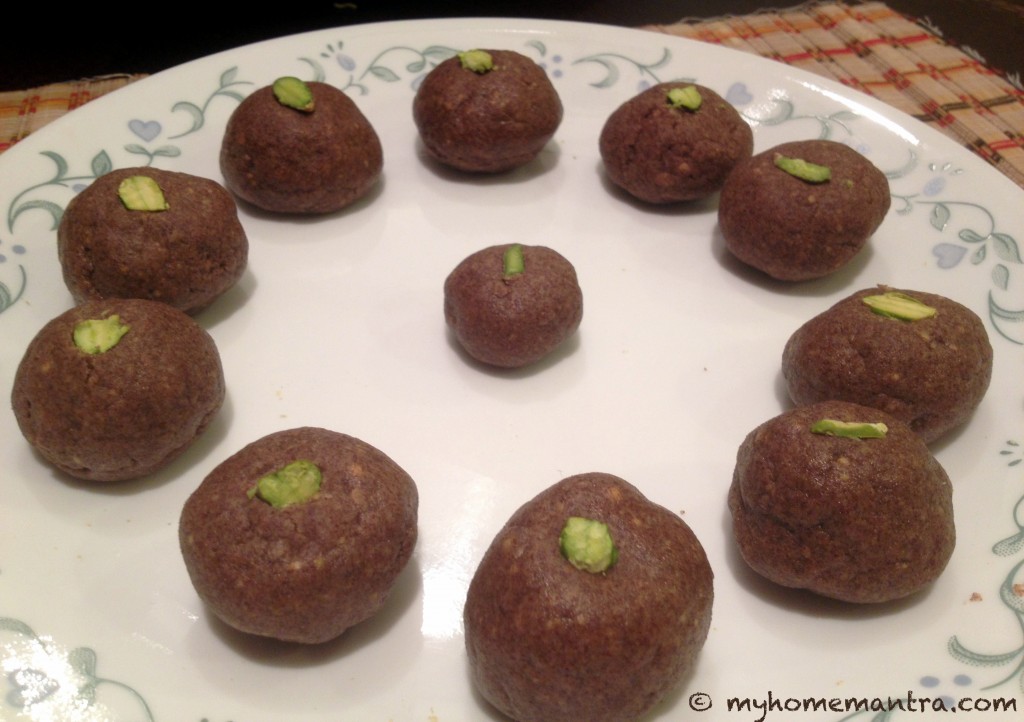 She always asks me to eat Nachani (Ragi) more often as it contains lot of calcium. Toady on the occasion of Thanksgiving day, I made her speciality to express my gratitude towards my mom.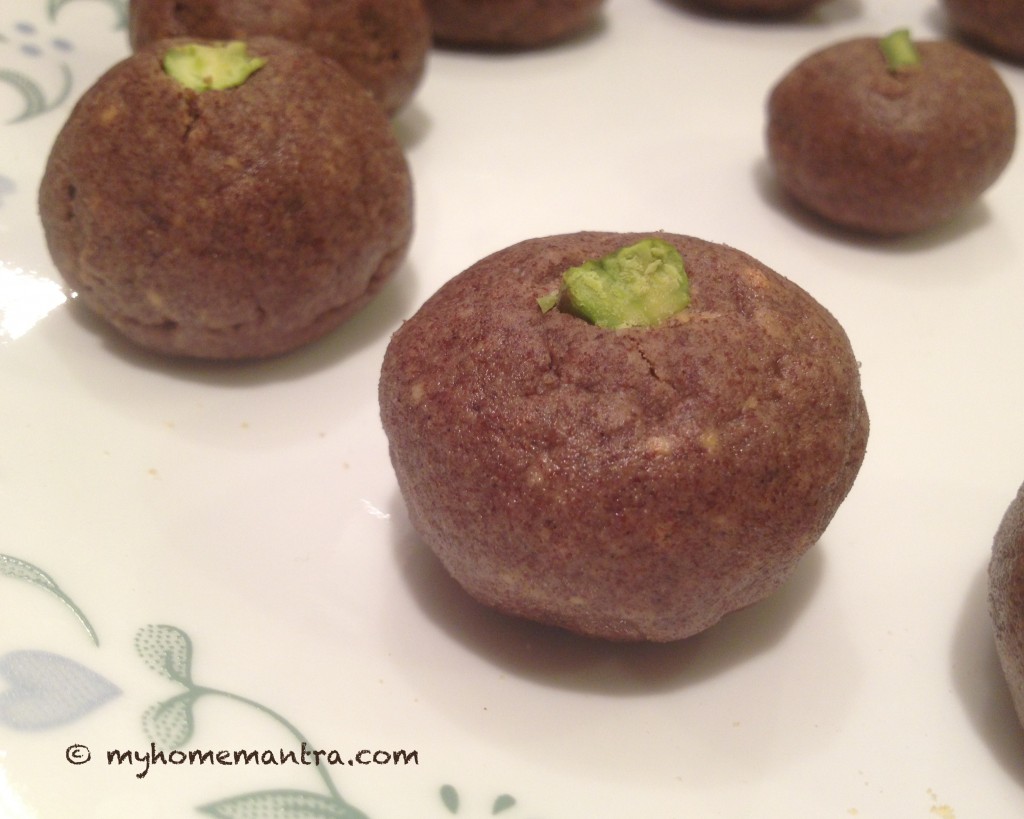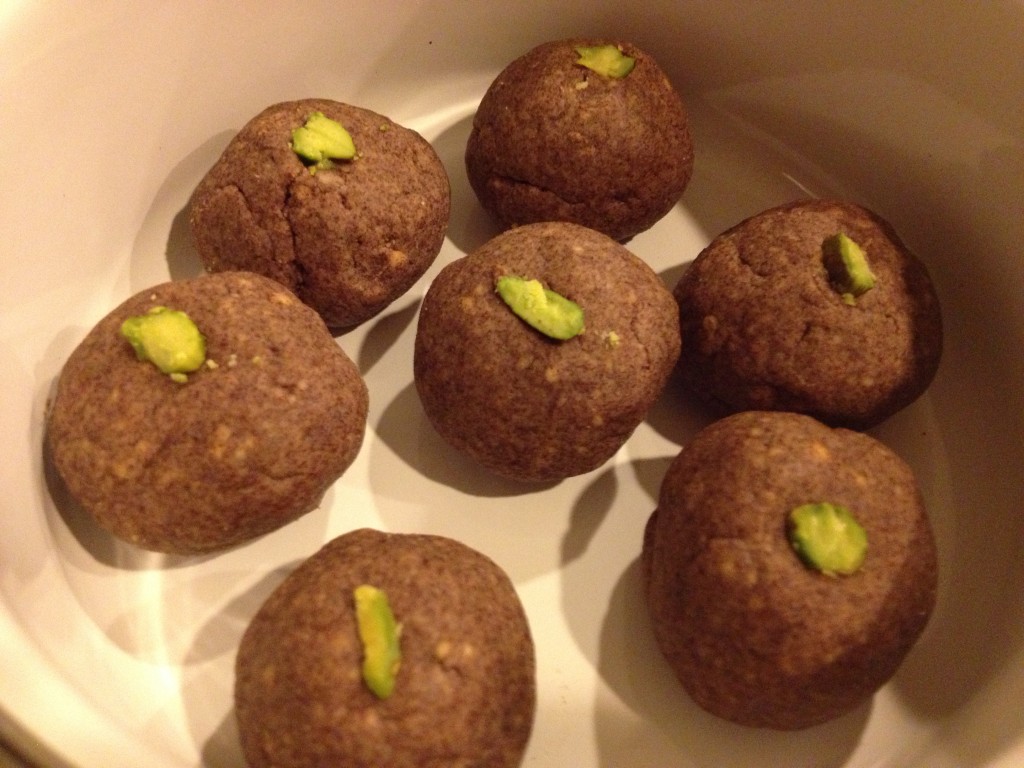 नाचणीचे लाडू / Nachaneeche Ladoo / Ragi Laddoo
The most delicious and healthiest laddoos ever!
Makes 10-11 laddoos
Prep Time: 5 minutes
Cook time: 25 minutes
Yield:

10
Ingredients:
Instructions:
In a medium pan, add 4 table spoons of ghee. Once it melts, add Ragi flour and mix well.
Make sure it does not form any big lumps. If there are lumps, add more flour. Or if it looks very dry, add more Ghee.
Roast the Ragi flour nicely until you can smell it distinctly. It takes 15-18 minutes.
Once done, take it out in a plate and let it cool.
In the same pan, add remaining 1 table spoon of Ghee and roast the Besan (Chick pea flour) nicely. It takes 5-8 minutes.  
Take it out on a plate and let it cool.
Grind sugar in a grinder.
Mix both Ragi and besan flours and also add cardamom powder. Mix well.
Then add sugar one spoon at a time and mix lightly. The mixture should not feel very oily or greasy. 
Add sugar as per your taste. Make sure when you taste it's not too sweet.
Now take handful of mixture and press it together with your hands to make laddoos or balls.
Roll this ball in your palm.
Repeat the steps 11 & 12 for making all laddoos. 
Garnish them with your choice of nuts.
You can keep them for up to 2 weeks but I am sure they won't last that long.
Mom's Tips -
Once you form ladoo, roll it in your palm. That's how the ladoo gains shine. It's not excess ghee but the rolling action that adds the shine.
Start with less Ghee, you can always add more Ghee before making laddos if needed.