Squash or Pumpkin? It's a trick question. The answer depends which part of the world you belong to. Squash, pumpkin, zucchini, gourds and cucumber, they all belong to Cucurbita family. There are as many names as many types. In India the vegetable is mostly referred to as pumpkin and just like other varieties it's a winter vegetable.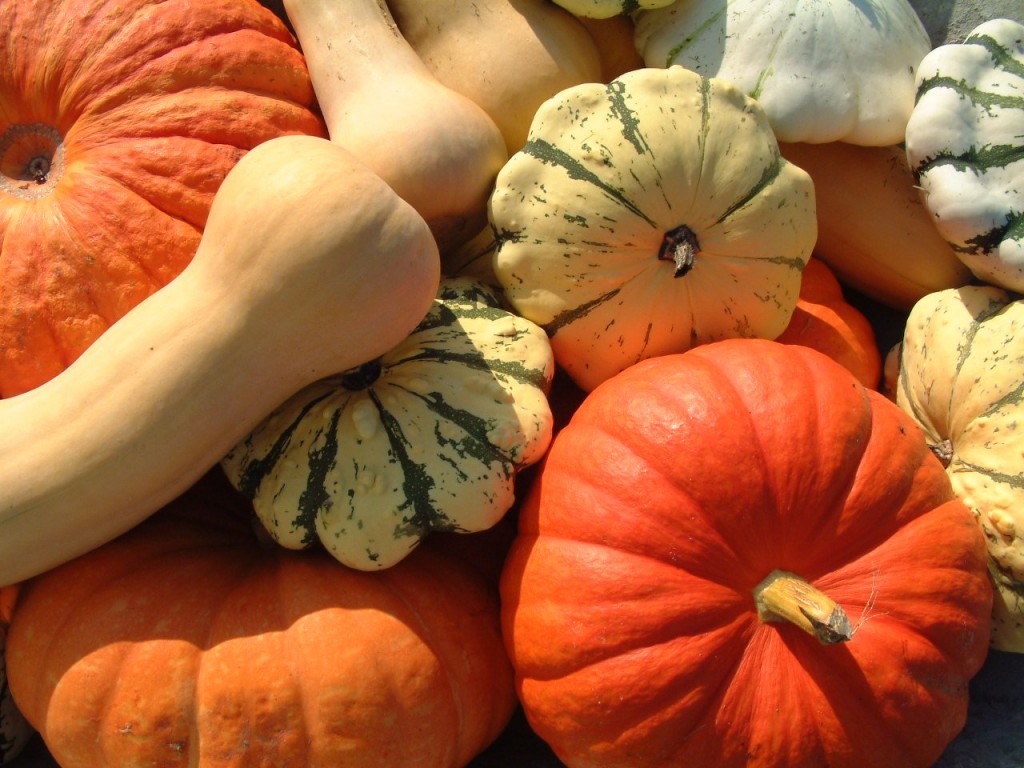 Source – www.bestallergysites.com
Squash vegetables are native to North America. The colonist were first introduced to this vegetable when they first arrived in the US. The English name of this squashy member of the gourd family comes from the Narragansett word askutasquash.
My personal favorite is Pumpkin and recently there has been a new addition, Butternut Squash. I earlier posted two recipes for butternut squash soup but that's not enough to enjoy this wonderful vegetable. Today I am excited to announce my very first event at MyHomeMantra and invite you all to join me in celebrating last few weeks of winter with this wonderful Squash or Pumpkin. A big thanks to Vardhini from Cook's Joy for giving me this opportunity.
Here is the usual drill –
Make any dish using our star ingredient – Squash. You can use any squash, pumpkin, zucchini or gourd you like.  To make it a bit challenging, let's keep the theme as "

Squash and Sugar

"

Only vegetarians dishes please, but eggs are okay if you are baking.
You can link your old entries if they are reposted with the below links and the logo.
Link your post to this announcement page and Vardhini's  Dish it Out event page. That's mandatory.
Add this logo to your posts, it helps spread the world.
Non bloggers can send me your recipes at myhomemantra [at] gmail [dot] com
The event is open from March 1 to March 31st 
If you want participate in a giveaway, you have to like us on Facebook.
Looking forward to your innovative creations. There will be a surprise giveaway when I post the roundup next month.  Happy cooking!