My primary school had a unique tradition of biding farewell to 4th grade students by taking them on a two-day trip to Mahabaleshwar. It's a hill station  situated amongst Sahyadri range and it's about 115 km from Pune.
This used to be the only two-day school trip and I still remember all the planning and plotting we did to decide who all would stay in one room and how we would convince out favorite teacher to stay with us in our room. of course, food was an important part of discussion and also a prestige issue as to who gets what from home and to make sure we all don't get one thing  and so on … Our class teacher had asked our parents to pack one tiffin and keep it as a surprise for us, you know the joy of discovering your favorite thing made by your mom with an element of surprise, truly priceless!
We were half way through and our teacher asked us to open our surprise lunch box and guess what I had in my box. भोपळ्याचे घारगे  (Bhoplyache Gharage). It's a traditional Maharashtrian tea-time snack, The puris are made with Pumpkin and Jaggery and whole wheat flour. Soft yet not too sweet! Best for picnic, as they last for couple of days. They keep you full but not so heavy on your stomach.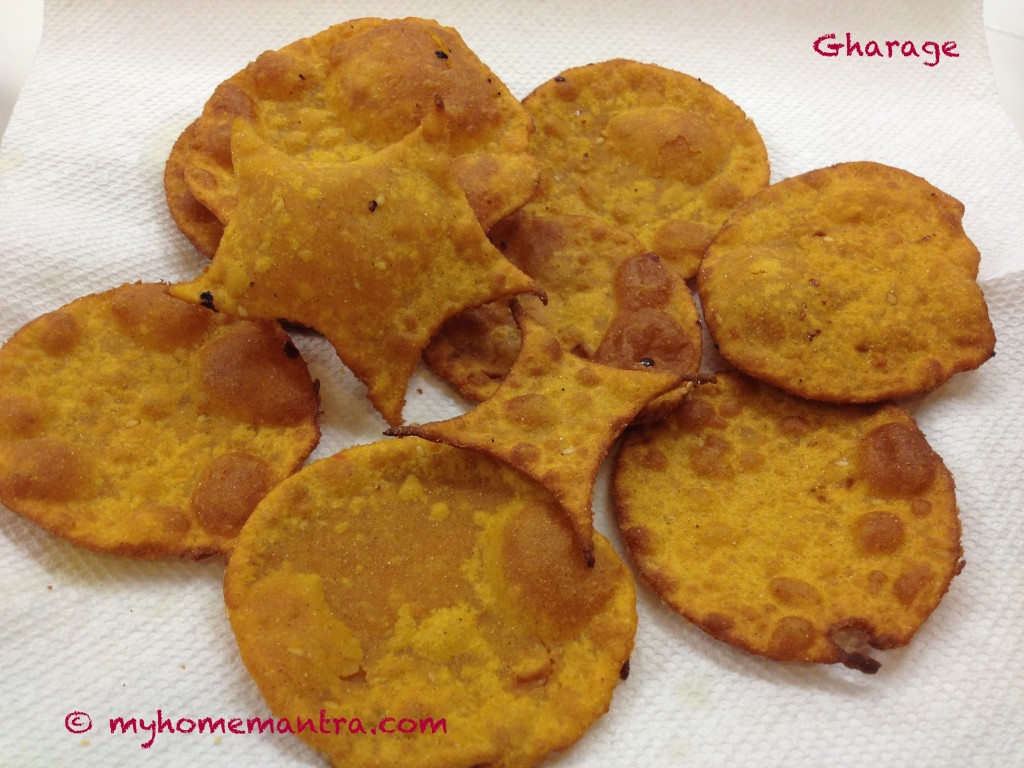 भोपळ्याचे घारगे / Bhoplyache Gharage/ Sweet Pumpkin Puri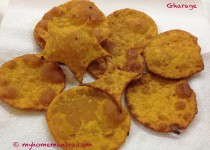 Soft, not too sweet pumpkin puris.
Prep Time: 15 minutes
Cook time: 25 minutes
Yield:

12
Ingredients:
Instructions:
Peel and dice the pumpking into big cubes. 

Steam it until it becomes really soft. It takes around 10-12 minutes. Do not add water to pumpkin while steaming.
While it's steaming hot, mix the grated jaggery and mix well.
Let it cool down so you can add whole wheat flour and knead a firm dough. Like you would make it for regular puris.
Add 1 tea spoon of hot oil and knead it again. The dough should not stick to your hands.
Pumpkin tends to leave water so adjust the amount of flour accordingly. Add sesame seeds if you like.
Now you have two options, either roll our individual puris or make a big one and use cookie cutter or a sharp edged bowl and cut small puris out of it. I used the second option which is quicker and you get equal sized puris.
In a medium pan, heat the ghee on a medium flame and deep fry the puris until golden brown.
Don't let them turn too brown or else they become hard once cool down.
Let them cool down and you can store them in an airtight jar for up to 6 days.
My first official sweet entry for "Dish It Out – Squash & Sugar" event happening here at MyHomeMantra till March 31st.