I think this is the easiest and quickest recipe you can make with Pumpkin. It has very few ingredients and it does maintain Pumpkin flavor. "Lal Bhopla" in Marathi translates to Pumpkin and since this recipe has yogurt in it, we can call it raita but more traditionally it's called भरीत / Bharit.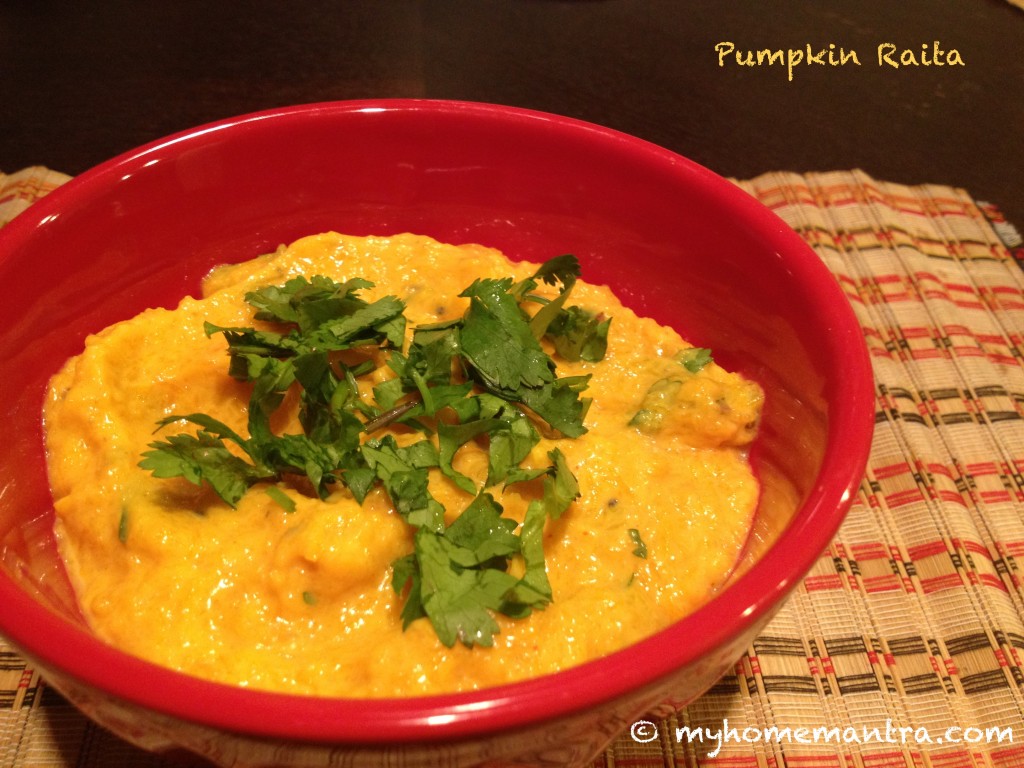 It's cooked pumpkin mixed with yogurt seasoned with flavorful tadka using mustard seeds, cumin seeds, coriander seeds, hing and curry leaves and green chilis. Some sugar and some salt. That's it! The simplicity of ingredients really elevate the pumpkin flavor.
लाल भोपळ्याचे भरीत / Bhopalyache Bhareet / Pumpkin Raita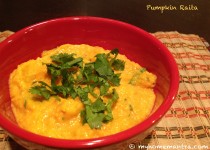 Soft, sweet sour and savory raita.
Prep Time: 10 minutes
Cook time: 15 minutes
Ingredients:
Instructions:
Peel and dice the Pumpkin into big cubes. 

Steam it until it becomes really soft. It takes about 10-15 minutes.
Yogurt should not be too sweet, a little sour yogurt works well for this recipe.
Once cooked, let it cool down. Smash it with forks and mix it well with yogurt.
In a small pan, heat the ghee and prepare tadka byadding mustard seeds, cumin seeds, coriander seeds, curry leaves, green chilis and hing and turmeric powder.
Add this seasoning to the above mixture.
Add salt and sugar to taste and mix well.
Serve with chopped cilantro leaves on top.