Change is good if it offers you ample time to adapt to it. Sudden change is hard to digest. It's been one and half years, I have been working on this  project at work, the project which I truly believed in. It forced me to break out of my comfort zone to learn something new everyday where change was a constant phenomenon. And now suddenly it's dead. I don't know what I am going to work on next, I am hoping something as exciting as it was earlier. This vacuum is disturbing yet relaxing at some front. No more sprints, no more deadlines and no checking emails from home, at least for some more days! And yes, I am back on MyHomeMantra after a big gap of more than two months.
I am looking at this change as my opportunity for renewal and growth. I guess now I'm celebrating spring in its true spirit. The longer days and budding tulips have been very inspiring for me to refresh my life, my cooking experiments and my yoga practice.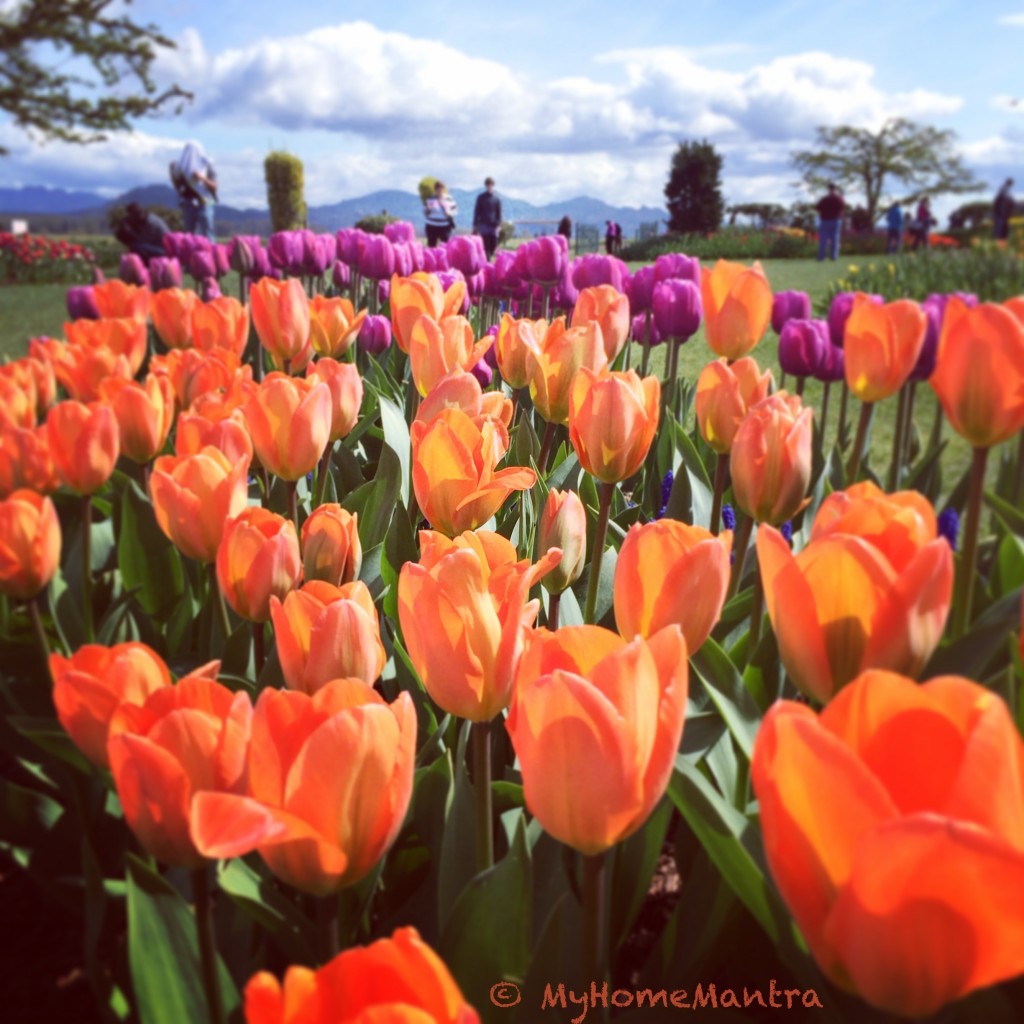 This was taken during my recent visit to Seattle.
Speaking of cooking experiments, there are many to talk about but the one clearly strikes out in my mind is Baklawa! I still remember, three years back when for the first time I put a piece of baklawa in my mouth; I tasted love!! I smelled butter and it tasted just like ghee with lots of nuts, with some crunch from the baked sheets, the sugar with a spicy tinge and the urge to have more!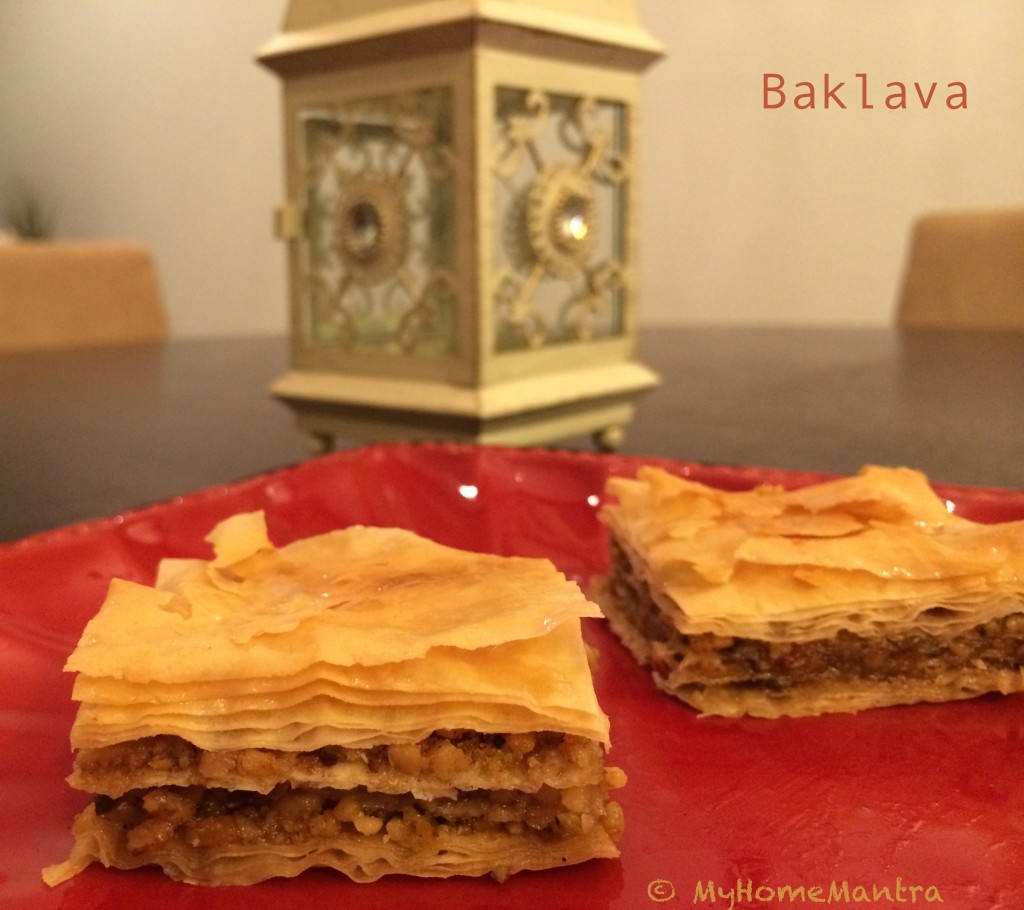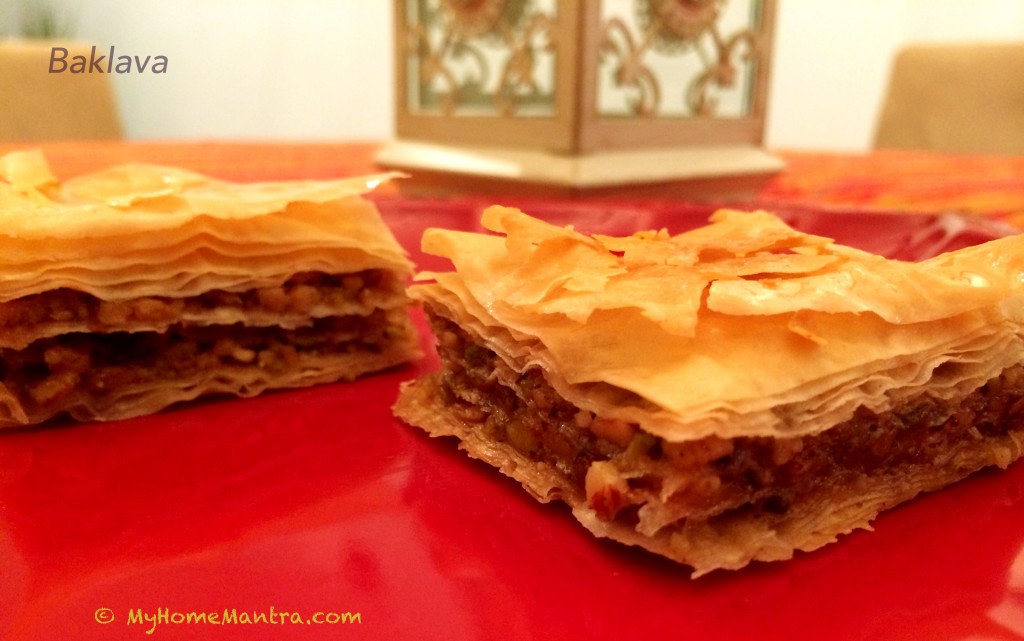 It's a perfect perfect dessert to make for a potluck or a big party. You can, actually you'll have to make it in advance, but the efforts are totally worth the praise and love you will receive in turn! I prepared this last year for a thanksgiving party at my place. I chose middle eastern food as an overall theme just because I wanted to make Baklawa at home. The menu featured tabouleh salad, falafel sandwich with tahiti sauce, lentil soup and of course the yummy goodness .. Baklava.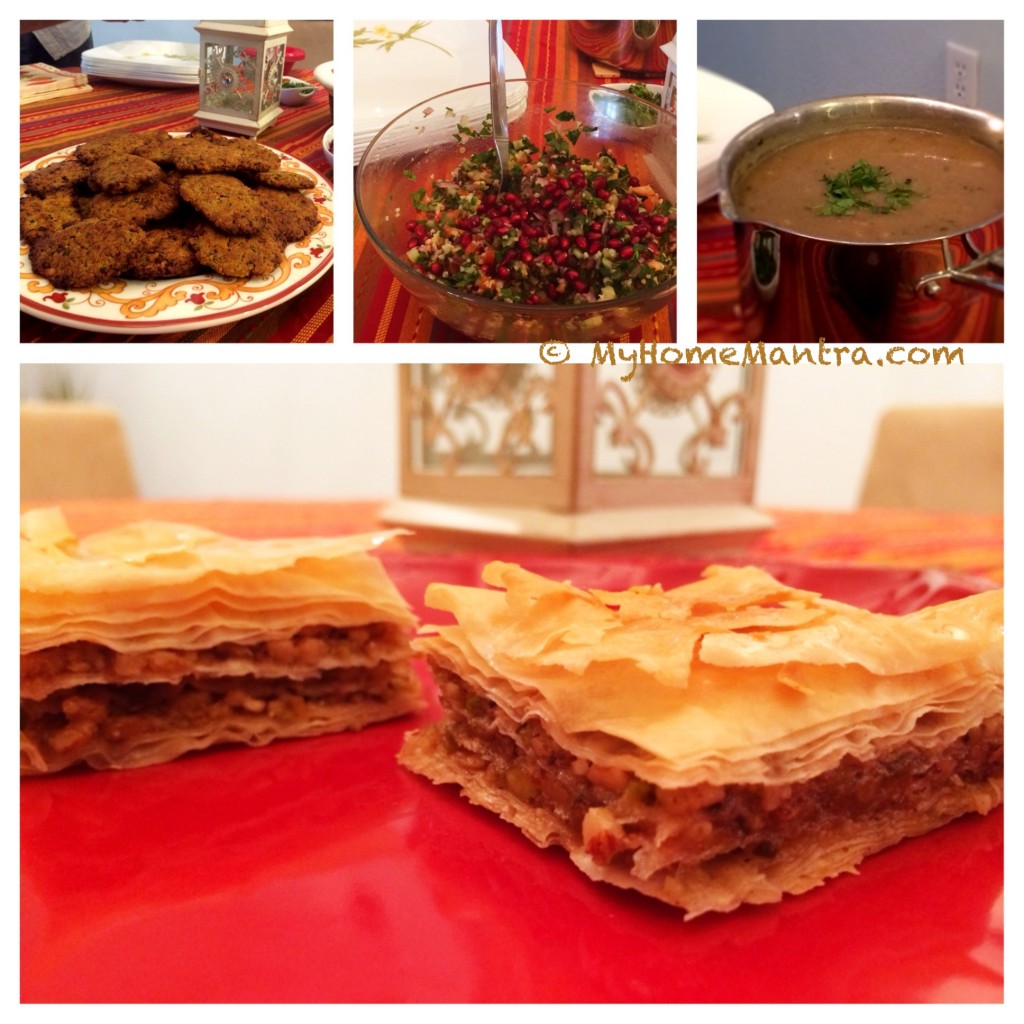 Baklava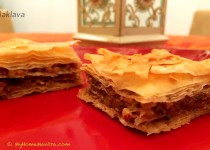 Delicious phyllo pastry dessert popular in middle eastern countries Recipe source: www.simplyrecipes.com/recipes/baklava/
Prep Time: 30 minutes
Cook time: 35 minutes
Yield:

24 pieces
Ingredients:
Instructions:
Thaw the phyllo sheets as per manufacturer's instructions. This could mean keeping them in refrigerator overnight and outside for 2-3 hours before you can use them. Always make sure to keep them moist by covering them with a wet paper towel.
Lightly grease a 9x13 pan and set the oven to 350°F.
Process the nuts until in small, even sized pieces. Combine with sugar, cinnamon, and cloves.
In a separate bowl, melt the butter in the microwave.
Place a sheet of phyllo dough into the pan. Using a pastry brush, brush the phyllo sheet with melted butter. Repeat 6 more times until it is 4 sheets thick, each sheet being "painted" with the butter.
Spoon on a thin layer of the nut mixture. Cover with two more sheets of phyllo, brushing each one with butter. Continue to repeat the nut mixture and two buttered sheets of phyllo until the nut mixture is all used up. The top layer should be 4 phyllo sheets thick, each sheet being individually buttered. Do not worry if the sheets crinkle up a bit, it will just add more texture.
Cut into 24 equal sized squares using a sharp knife. Bake at 350°F for 30-35 minutes or until lightly golden brown, and edges appear slightly crisp.
While baking, make the syrup. Combine the cinnamon stick, sugar, lemon juice, and water in a saucepan. Bring to a boil, then reduce to medium low heat and let simmer for 7 minutes and slightly thickened. Remove the cinnamon stick and allow to cool.
Spoon the cooled syrup over the hot baklava and let cool for at least 4 hours. Garnish with some finely crushed pistachios of desired.
Notes
The original recipe asked for 1 cup of butter and more phyllo sheets for top and bottom layer. I used only 4 sheets for these layers and also needed only half a cup of butter which is one stick melted butter.
I did not use honey while making sugar syrup as it's not good to boil honey. Boiling destroys its molecular structure. Also I used less sugar syrup mainly because I had reduced the number of phyllo sheets used in making the layers.
For nuts, I prefer to use 1/2 cup of almonds and rest walnuts and pistachios in equal proportions.
The spices added with the nuts were the best part of this recipe.