Simplest Jam made with Exotic Ingredients
When I was little, one of my favorite treats were fresh pineapple. A pineapple is a seasonal fruit in India so finding ways to preserve it for rest of the year was quite natural. The obvious was Pineapple Jam; still my most favorite!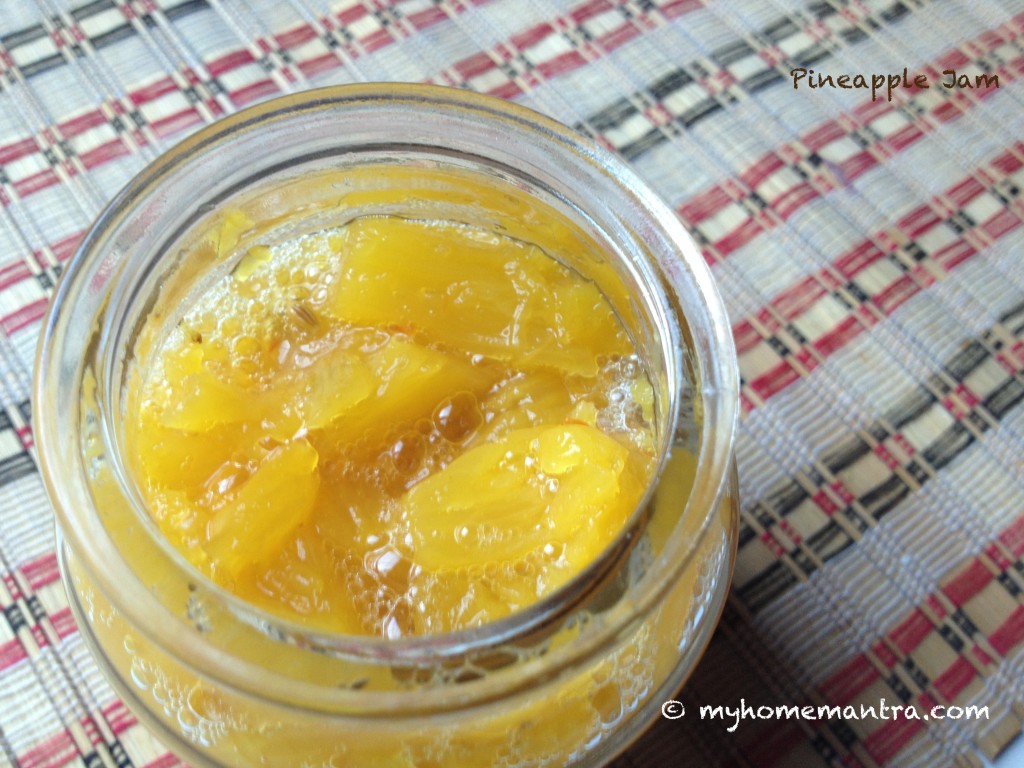 I like it crunchy and not spreadable like store bought ones. So I prefer not to blend it. If you plan to keep it for longer which is so hard since it's so tempting, you can use some preservative. But for me simple sugar syrup works best. Many recipes ask for adding water which inherently needs some preservative, at least lemon and that also means a way more sugar than my simple recipe. Also I tend to cook it lesser than usual so it still maintains the juices. The only trick is to use perfectly ripe pineapple with no green skin.
I use s pinch of spices and also saffron which add a whole new dimension to this flavorful fruit. Try it on a hot toast with some butter and you will fall in love with it.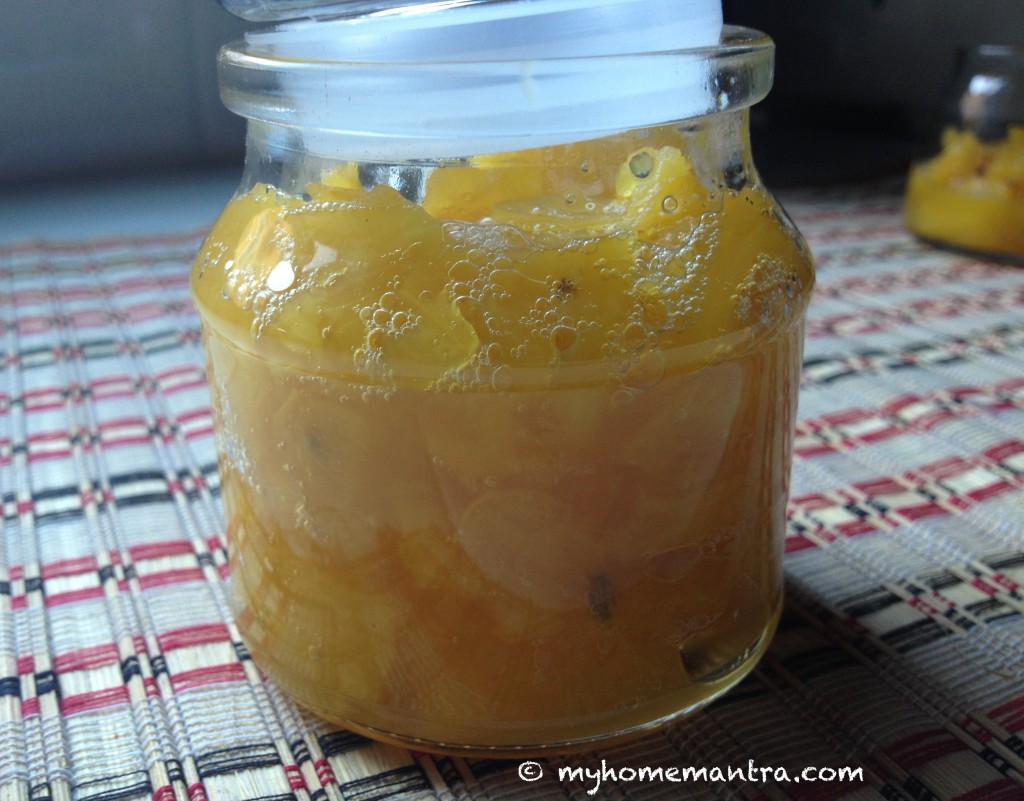 Homemade Pineapple Jam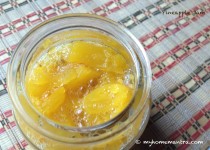 Preserving summer bounty in a jar cannot be simpler
Prep Time: 10 minutes
Cook time: 20 minutes
Yield:

as much as you like
Ingredients:
Instructions:
To peel the skin off a pineapple, first chop off the top green crown and also slice off its bottom so that it stands straight on your chopping board.
Peel off the skin with a sharp knife. You can make deep cuts to remove the black parts called 'eyes' or remove them separately.
Now make rectangular slices by carefully avoiding the middle tough part. Don't use it, it's hard to digest.
Chop it nicely and and put them in a medium sauce pan.
On a medium heat, let them saute for a minute or so.
Now add sugar and mix well.
Let it come to a boil and them simmer for couple of minutes.
Once done, turn off the heat and add cardamom powder and saffron. Mix well.
Let it cool down completely, so not cover it else the steam will add unwanted moisture.
Once cooled down, store it in a dry glass jar and keep it refrigerated. It lasts up to 6 weeks.
[Update] A jar full of love and flavor, perfect to send with kids at hostel., sending it to Kid's Delight – Back to Hostelspecial event started by Srivalli