Healthy can be Yummy!
There was a time when I had Falafel wrap from Dish N Dash at least once a week. I really miss this place. Falafel was on my list for a long time but "deep-fried" and "cleaning-after-deep-frying" were the main reasons to put it off. This weekend I decided to give it a shot and instead of frying I baked flattened falafel balls and here is the result –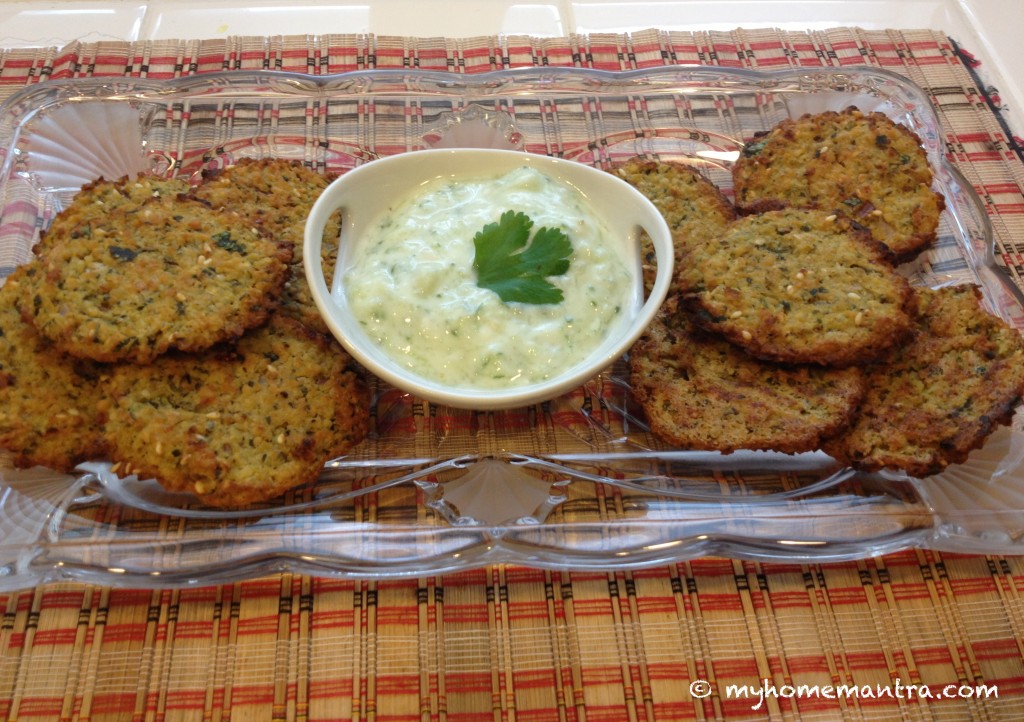 It takes much less time and it's a no-mess recipe. Definitely a keeper. I served these falafel with cool cucumber dip.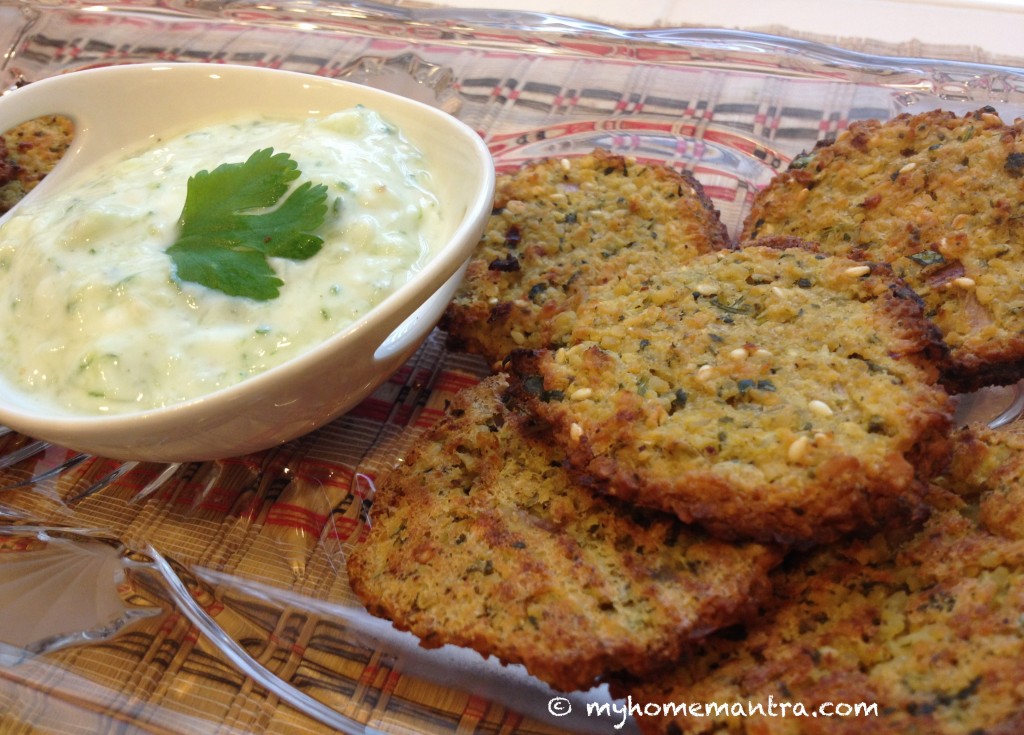 Baked Falafel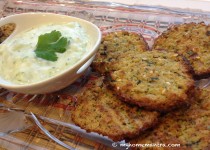 Easy, Healthy and Delicious!
Ingredients:
Instructions:
I did not use canned Garbanzo beans, hence I soaked them overnight in water. Next day I cooked them in a steamer until you can smash them with a fork. Don't overcook else it will form a paster when you grind them. If you are using canned beans, skip this step and instead just drain the water and follow along.

Preheat the oven to 375 degrees Fahrenheit. 

In a food processor (DO NOT use grinder / blender), add chana (garbanzo beans) and roughly chopped cilantro and pulse it few times until you get roughly chopped mixture. Be careful not to over blend it.

Now take the mixture in a medium mixing bowl and add all other ingredients which include finely chopped onion, finely chopped garlic and olive oil and other spices and salt to taste. Add lemon juice and mix well.

Line a baking sheet with parchment paper and grease the paper with few drops of oil. Alternatively, you can use the cooking spray but it's not needed.

Drop one table spoon of mixture on the sheet leaving enough space to spread the mixture.

With your fingers, slightly flatten the balls on the baking sheet. 

Since these are baked and not fried, only the flatten sides with become crispy so if you want go ahead and make them thinner.

Bake these for 15-17 minutes until their bottom becomes golden brown. Once done, they slide out easily. 

Take them out and turn each falafel and bake the other side for another 10 minutes.

Serve hot with tahini, hummus or cucumber dip. 
Linking it to Foodomania's Christmas Cook-Off Contest