Watermelon is a wonderful wonderful summer treat. Nothing beats the sweet, sugary, red juicy watermelon bites. Very low in calories and rich in Vitamin A & Vitamin C, it's also a great source of potassium.
Today watermelons get their made up holiday, 3rd August is celebrated as 'National Watermelon Day' in America. Hence, I am sharing some of my favorite watermelon treats.
Personally watermelon juice is my favorite. Squeeze a few drops of lime juice and sprinkle a pinch of chaat masala and you will have a refreshing cooler in no time!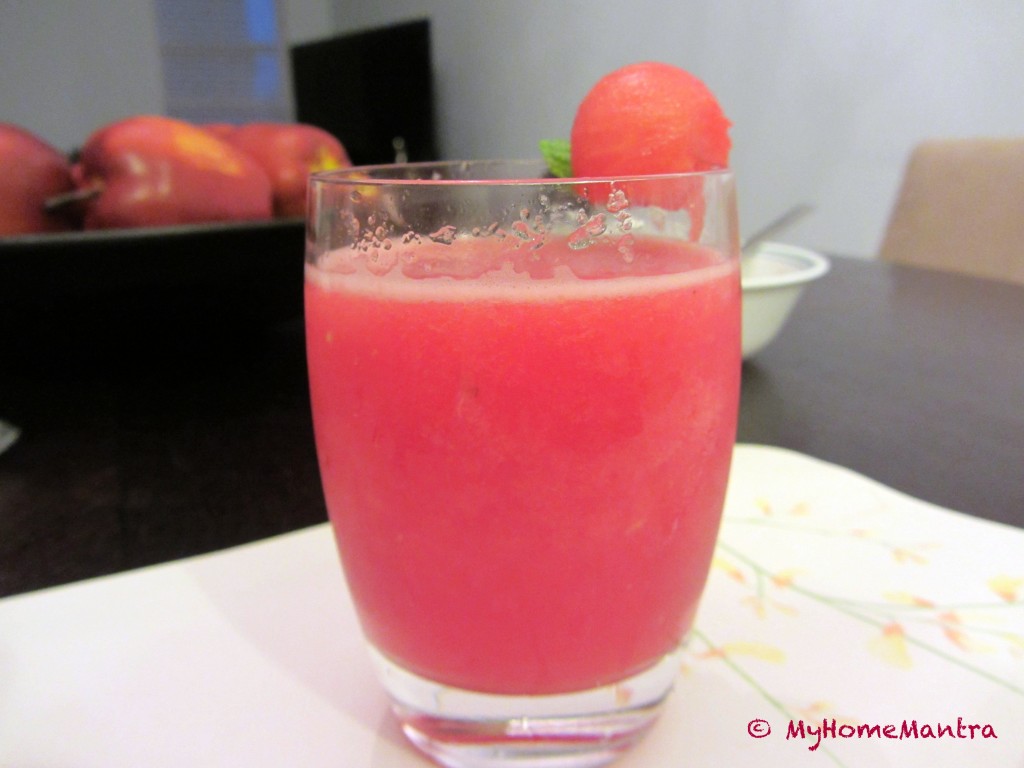 Watermelon Quinoa Salad is a popular recipe and I must say it does satisfy the palate. I like to add sunflower seeds or any other nuts to add some crunch to it. Chopped fresh mint leaves with a few drops of lime juice go a long way. A great salad for summer time!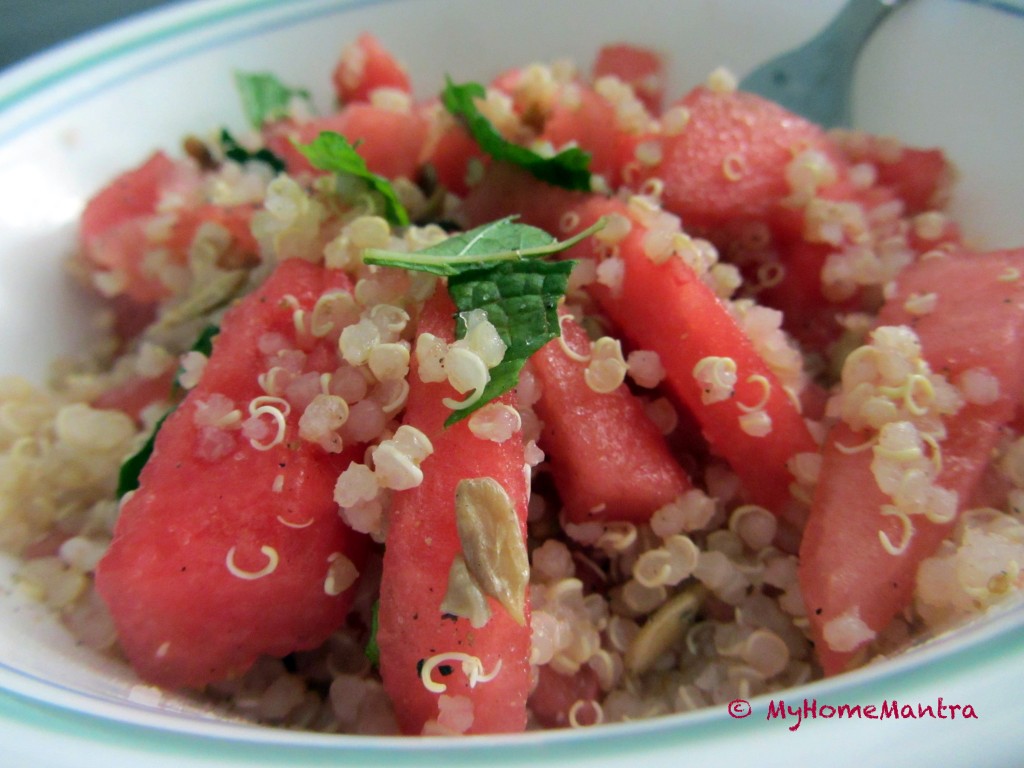 And here is a pic of a boy who is doing complete justice to watermelon!