Here is a cool way to give your body what it needs: Toss a few specific, nutrient-dense ingredients in a blender, press "high", pour into a glass and drink up. Bona fide smoothies, that flower the early health food movement, are a far cry form today's heavily sweetened concoctions that certain coffee shops have popularized. Resurrect the original smoothie concept and stay satisfied for hours -using rediscovered "superfoods" like anti-oxidant rich cocoa powder or protein-and omega laden chia or hemp seeds.
This every day protein smoothie is not-too-sweet yet satiating and rich in anti-oxidants. Use your favorite unsweetened non-dairy milk such as almond / cashew / coconut or soy milk. Blend it with a well ripe fresh banana and handful of berries.  Add whey protein powder for extra punch and chia or hemp seeds for healthy fats.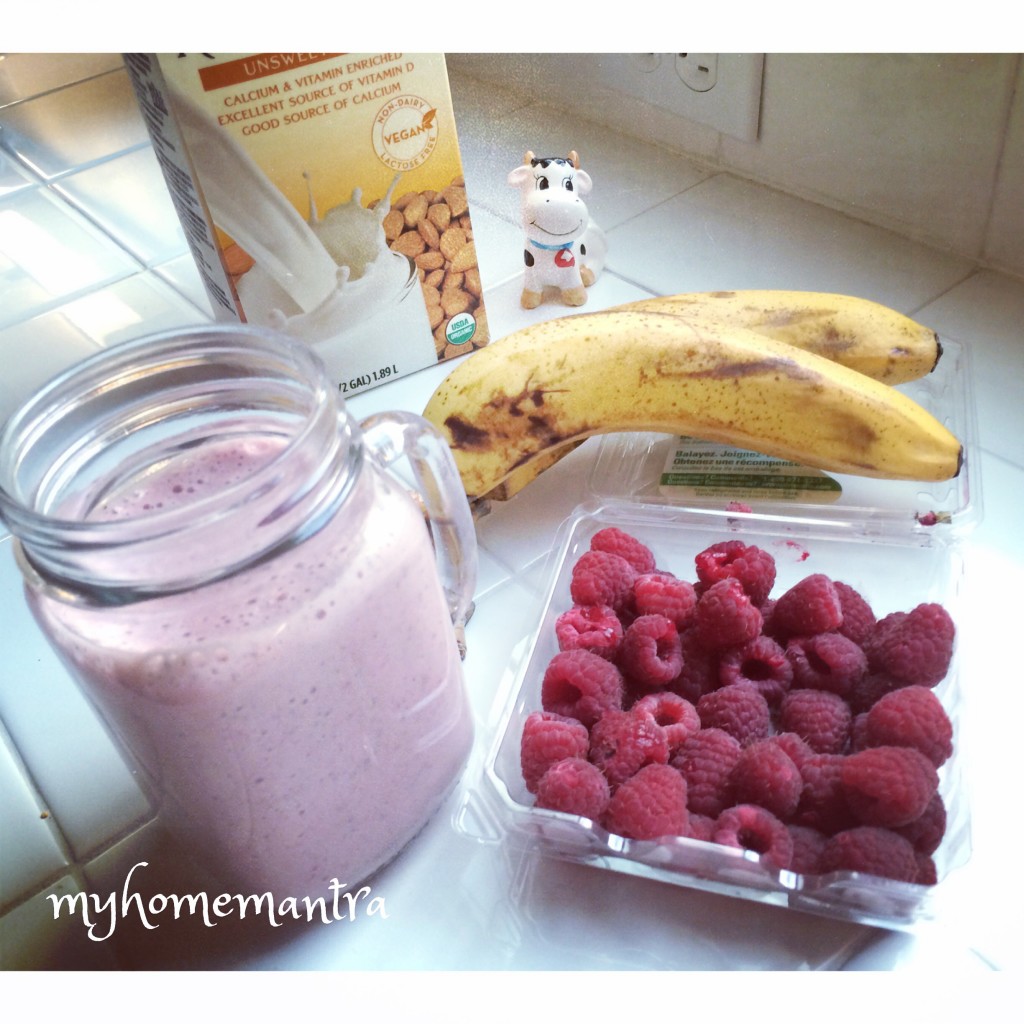 Berrylicious Power Smoothie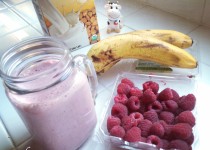 Everyday breakfast smoothie!
Prep Time: 5 minutes
Yield:

1
Instructions:
2/3 cup unsweetened almond milk
1 fresh or frozen ripe banana
1/2 cup your favorite berries
1 serving of Whey protein powder
1 tbsp chia or hemp seeds or both
1 date soaked in water overnight (for more sweetness, optional) or 1 tbsp Honey
In a blender combine all ingredients and blend on high.
Enjoy your vegan power packed breakfast smoothie!