The last time I used Rosemary to flavor my butternut squash soup. This time I ran out of all herbs so I turned to my most favorite seeds – fennel seeds 🙂 It was an 'aha' moment for me and hence I decided to blog about the same recipe twice.
"Eat like a local" is a mantra for healthy eating, agreed. But "Eat like a local with Indian Spices" is my new mantra for delicious healthy eating. I firmly believe that anything become 'gourmet' with addition of Indian spices and that's what exactly happened with butternut squash.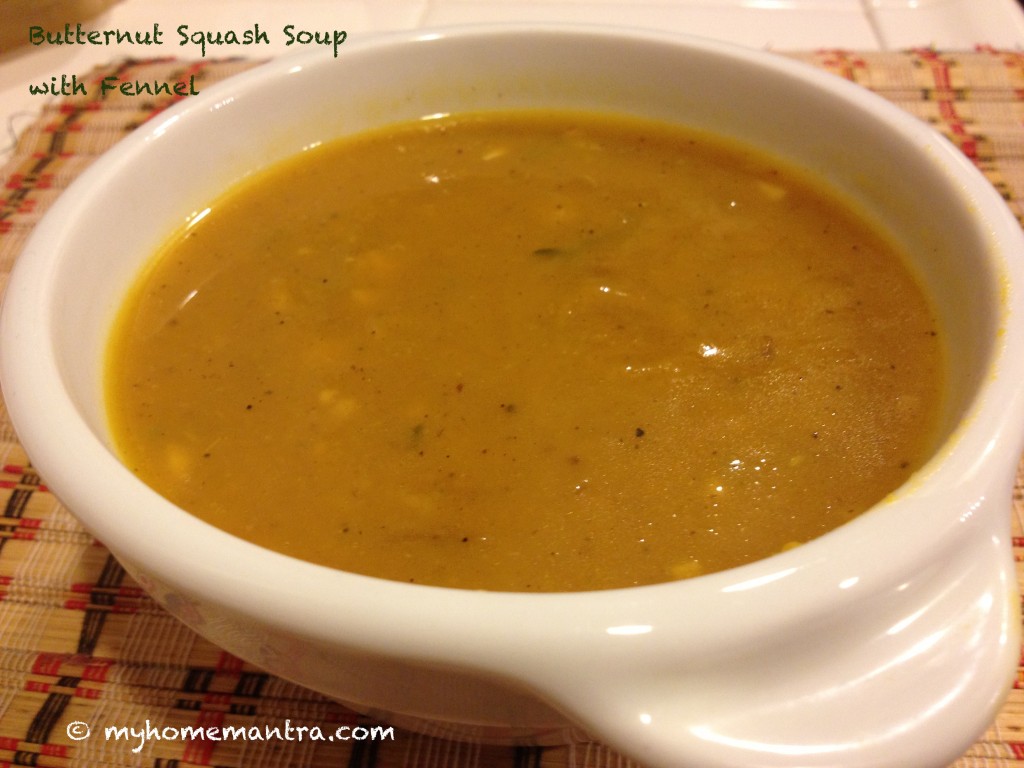 The basic recipe is still same as earlier with few differences
I added 1 table spoon fennel seeds and 1 table spoon cumin-coriander powder to the diced squash before popping it in the oven. The fennel seeds infuse divine flavors when roasted with the squash.

I finely chopped ginger, garlic and green chilis, you can actually see small pieces in the picture above. It gives a nice bite and actually tastes better than adding the paste.
heat 1 tsp of olive oil and add these ginger-garlic-chili pieces, not the paste and saute for 1 minute and then add squash puree and bring it to a boil. Add salt and pepper. That's it.
Hope you will like it!