5th August 2008; the day I arrived in Pittsburgh. Scenic hills, winding roads, big pine trees, green lush meadows … it was so beautiful. Before I could take in everything, we crossed Forbes Pitt tunnel and what a contrast! Tall buildings marking Pittsburgh skyline alongside a serene river adorned with many colorful bridges. The other side was equally beautiful. Swapnil asked me "What do you want to eat?" I didn't want to sound too naive so I started with Italian or may be Thai. "Or Indian?" he asked. I thought he was pulling me leg. I mean seriously. Little I knew Indian cuisine was so popular in US that an old city like Pittsburgh proudly boasts more than 5 Indian restaurants.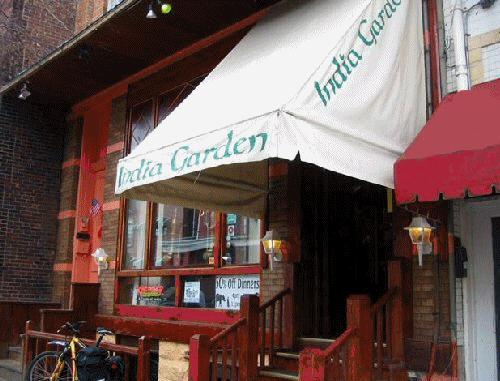 Punjabi food, Bollywood music and blonde waitresses; I was in a wonderland. I was so happy to discover the little paradise in this foreign country. The food was far from authentic but it did have Indian spices and it made my afternoon.
Indian food just like anything Indian is so rich in variety, every state has its own flavors, its own specialities. Not just a state but different parts of same state have different preparations which is mind blowing. There is so much to learn and so much to discover. Sharing my family recipes is just a beginning for this blog. Experimenting with new ingredients, tasting new cuisines in my own kitchen and sharing those recipes is one of the intentions.
To help find recipes quicker, I have created new categories and have arranged the recipes under different cuisines.
More on my favorite cuisines later …