A drink that makes every morning a good morning!
We seem to be sacrificing more of our time and energy to our high-speed wireless culture and as a result exhaustion has become a familiar aspect of our lives. All too often we forget to take care of ourselves. How many times you consider yourself an important part of your life? Making room in your frantic schedule for some downtime is equally important as intentionally replenishing your energy with healthy and wholesome food.
Here is my recipe for an energizing drink, a perfect start for your day! It contains just 4 simple ingredients, natural sugar. And if you are searching for those buzz words, yes it's high in protein and fibre.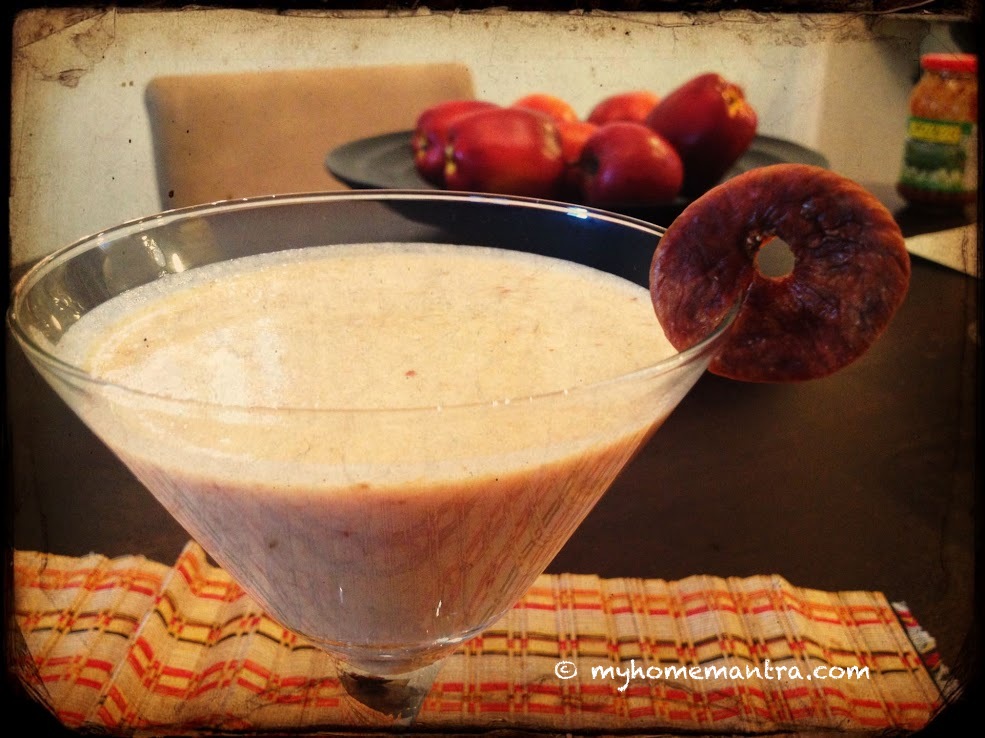 There is a small preparation involved, but the gains are sweet! Soak all the ingredients in water / milk on previous night. Dates provide the perfect sweetness with no added sugar. Almonds give some bite to this nourishing milkshake.
Almond Energy Drink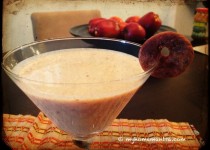 Prep Time: 5 minutes
Yield:

1 glass
Ingredients:
Instructions:
Soak almonds in 1/2 cup of water overnight. No need to refrigerate almond.
In a medium bowl, add 1/2 cup milk and 2 dates, roughly chopped. Mix 1 tsp of poppy seeds and keep it in the refrigerator overnight.
When you are ready to treat yourself, peel the almond skin off and roughly chop them. In a blender all almonds, and the soaked dates and poppy seeds with the milk. Add more milk if you wish. Blend everything together.
Enjoy your nourishing drink!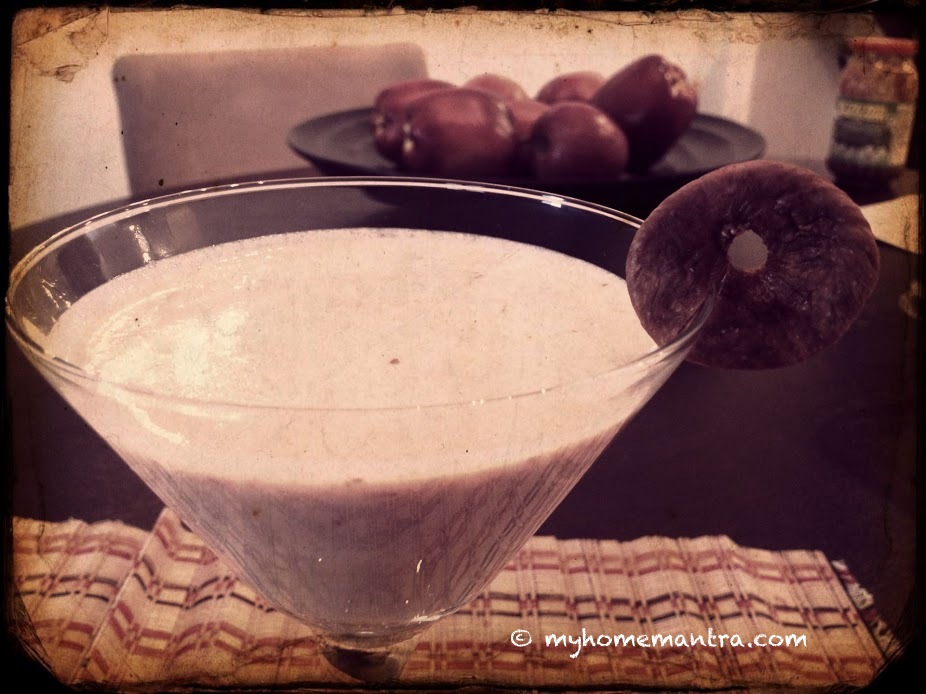 According to Ayurveda, almonds are energizing, nourishing and the only "satvic" nuts which do not increase "rajas" or "tamas" properties in our body. Also Date is the only fruit allowed to be paired with milk as it doesn't contain any vitamin C that would react adversely with milk. Poppy seeds, the tiny little seeds also known as "Khas Khas" in Marathi, are a good source of dietary fibre and are also rich in minerals like Calcium, Manganese and Phosphorous.
Hope you like it. Join us on Facebook (https://www.facebook.com/MyHomeMantra) for more updates!
Happy mothers day!