This was truly a special week for MyHomeMantra. My Tiramisu picture received a compliment from Serena Palumbo, born and raised in Italy, she was a contestant in Next Food Network Star season 6. I was very happy to see an Italian chef liking my Tiramisu. It was as good as winning an award.
On a very next day to my surprise, I did win a very precious blogging award – the Liebster award. I am proud to receive the award twice by two lovely  bloggers – Preeti and Janani whom I really admire for their wonderful blogs and amazing recipes. Thank you ladies!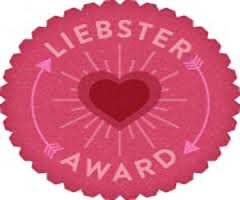 Liebster is a German word and it means sweetest, kindest, nicest, dearest, beloved, lovely, kind, pleasant, valued, cute, endearing and welcoming. The Liebster Blog Award is given to upcoming bloggers who have less than 200 followers.
The rules for receiving the Liebster award:
Each person must post 11 things about herself.
Answer the questions set by the tagger.
Pass the award to 11 more bloggers.
Here are few things about myself:
I have never had tea in my life and I didn't know how to prepare tea until I  got married.
I started real cooking during my masters and I feel I have found my new passion.
My mom is my role model, I wish I could cook like her, it's still a long way to go.
My husband (fondly referred to as S on this blog) is a great food critique; though it helps me improve my skills, sometimes I wish he didn't know anything about cooking.
My friends call me geek and they are not lying. I spend more time learning new languages than I should.
My technical blog is more active that this one.
I want to learn photography, for now I have outsourced the work to S.
Ganapati festival is my the most favorite festival.
The three things I miss about Pune are Alphonso mangos, pushkarni bhel & mom made food.
I am a big fan of coffee and chocolate and mangoes and ukdiche modak.
To answer Preeti's question, the inspiration behind this blog came from many wonderful blogs (some of them mentioned below) and my mom. What I thing about Preeti's Kitchen Life? I love your blog and honestly, I am jealous about how much you have achieved in such a short amount of time, you have a great collection of recipes. Your passion and zeal really shows in the variety of your posts. Keep up  the great work!
I am very happy to nominate these folks for the award –
I have two simple questions for you all, what's the inspiration behind your blog and how important for you to have a huge list of followers to keep up the good work? 
Now to answer Janani's list of questions,
1) Who was the inspiration behind your blog? My mom & EvolvingTastes
2) What you will do when you are free? Work on my next website – apurvacreations.net (coming soon)
3) What kind of movies do you enjoy? All Salman Khan movies
4) What kind of people you like? Any one with positive energy, and with witty sense of humor.
5) What kind of food you like? I love chaat & everything Maharashtrian
6) Most memorable moment? When I told my 10th std result to my mom, she was very very happy.
7) Who is the best teacher in your school? Bhat bai.

 Who is the role model in your life? My parents!!
9) What is your favorite movie? Hum Apke Hai Kaun
10) Name one book you had to read but hated? Civics book, every year!
11) What is your favorite album? All A R Rehman songs.
Have a great weekend!