Take a short trip to Italy in the comfort of your own kitchen!
The biggest inspiration for this dish was the delicious pasta made by my friend in almost no time. I have promised him not to mention his name in public. I modified his recipe by adding some vegetables. But otherwise, it's a very simple recipe and in fact I consider it to be a part of "maggie-league". It's that simple and yummy!
I used Barilla Mezze Penne pasta but you can use any other penne pasta and boil it as per the instructions given on the box AL Dante. Most of the ingredients are to taste so just follow your instincts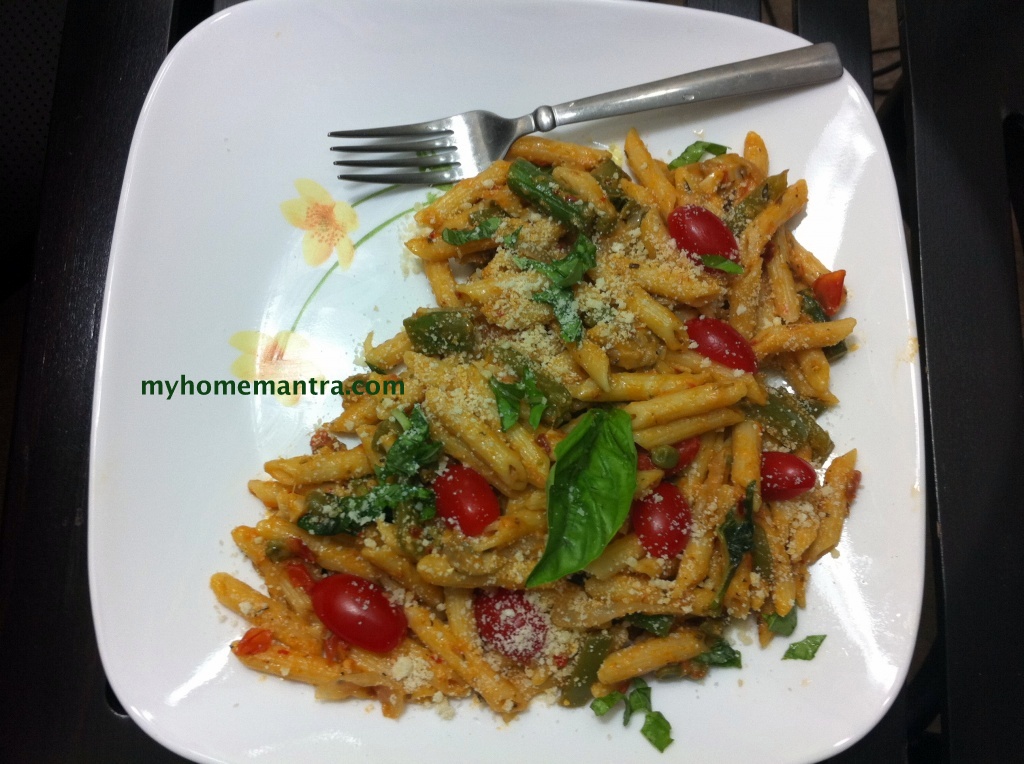 Tomato Basil Pasta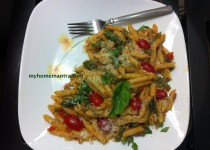 Take a short trip to Italy in the comfort of your own kitchen!
Prep Time: 30 minutes
Cook time: 20 minutes
Yield:

4
Ingredients:
Instructions:
That may look like a long list but almost all vegetables are optional.
Start boiling the pasta in a pan with some salt added to the water. This is your only chance to add salt to pasta.
In a medium sized pan and add some olive oil and finely chopped garlic on a medium flame. This is the most important step where we flavor the oil with garlic and then Italian seasoning and some basil powder and red chili flakes.
Now add in all vegetables starting with onion, bell pepper and lastly mushrooms. Mushrooms don't take much time to cook so make sure you add them last. Sauté all vegetables and mix them well.
Stain the boiled pasta.
In another bigger pan, melt some butter on a medium flame. Add the boiled pasta with some salt and black pepper. Mix it well and add the vegetables.
Now it's time to add the sauces. Vodka sauce has the real taste while Alfredo sauce gives the pasta creamy, buttery texture.
Turn off the heat, add cherry tomatoes, cut in halves and some basil leaves, roughly chopped. You can add oregano and Italian seasoning if you want. The pasta is ready!