Two years and two months, I had successfully put off the urge of making chocolate chip cookies at home. Finally I gave in and decided to make S happy by making his two favorite dishes – Sabudana Khichadi and Chocolate Chip Cookies. The debate still continues whether firm and thin or soft and chewy is the perfect texture but we both agree that fresh, warm, just-out-of-oven cookies with a glass of cold milk is a pure bliss!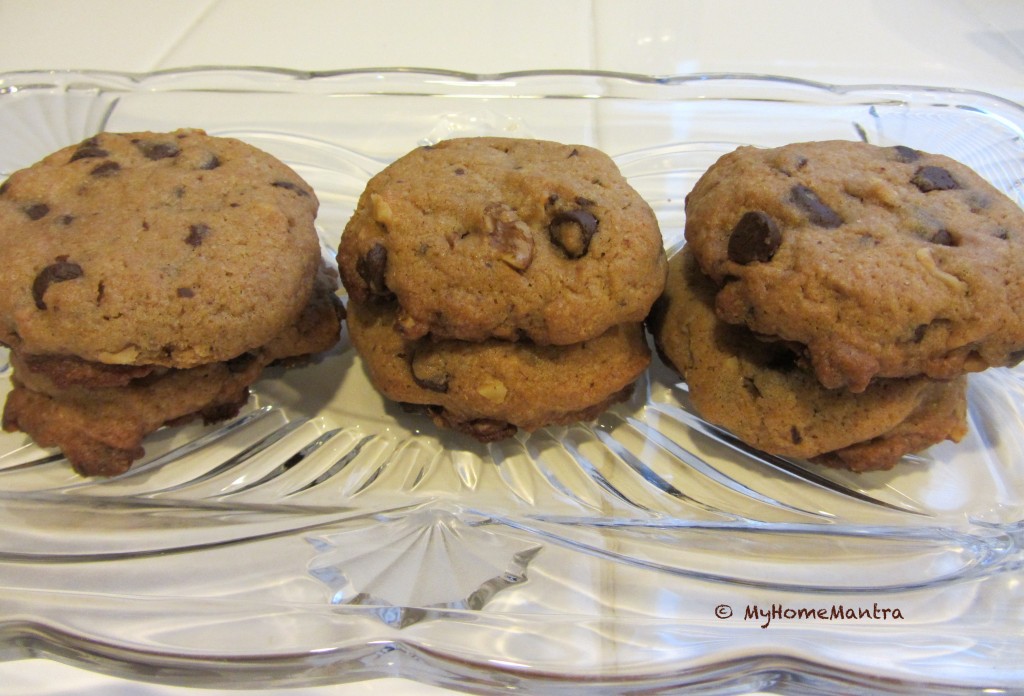 It would have been a lot easier if there were one master recipe for each classic dish. After going through numerous websites I settled on Joy Of Baking recipe. I adapted the original recipe to make about 2 dozens cookies instead of 4.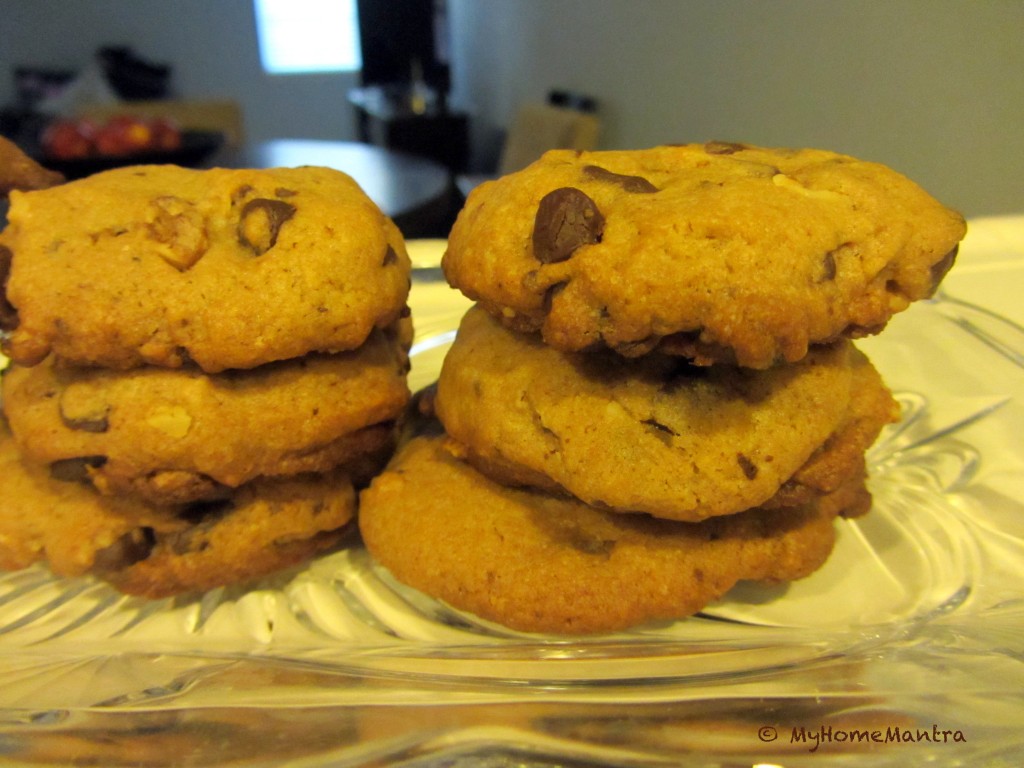 Chocolate Chip Cookies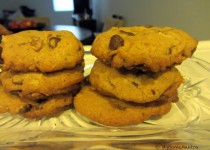 For me soft and chewy choco chip cookie is always a winner!
Ingredients:
Instructions:
Beat the butter together with white and brown sugar until smooth,  creamy and fluffy. I used the hand mixer on low speed.
Then add vanilla extract and one egg at room temperature and beat it gently on low speed.
Whisk all purpose flour, baking soda and a pinch of salt to ensure there are no lumps.
Mix the dry ingredients into the butter and mix well.
Fold in chopped walnuts / pecans.
Preheat the oven at 350 F and keep the oven rak at the center.
Drop 1/4" diameter balls on an ungreased cooking sheet, about 2 inches apart. I used the scooper, you can also use two spoons to get the balls.
Press them down a bit with your fingers.
Bake for 10-12 minutes!
Notes
Use butter and eggs at room temperature.
Once the cookies are out of oven, immediately transfer them on a cooling rack else they become soggy due to moisture.
Store them in an airtight jar, microwave for 15 seconds before eating.
Sending it to Vardhini's 
Bake Fest
hosted by
Mad Scientist kitchen