No Marathi food blog can be complete without "Pohe" (flattened rice flakes). It's not just a comfort food but also an intrinsic part of our culture. When a prospective groom and bride families meet together for the first time, the girl serves pohe and tea. Hence "kanda-pohe-meeting" (poha with onion) does bear a special meaning in Maharashtrian culture.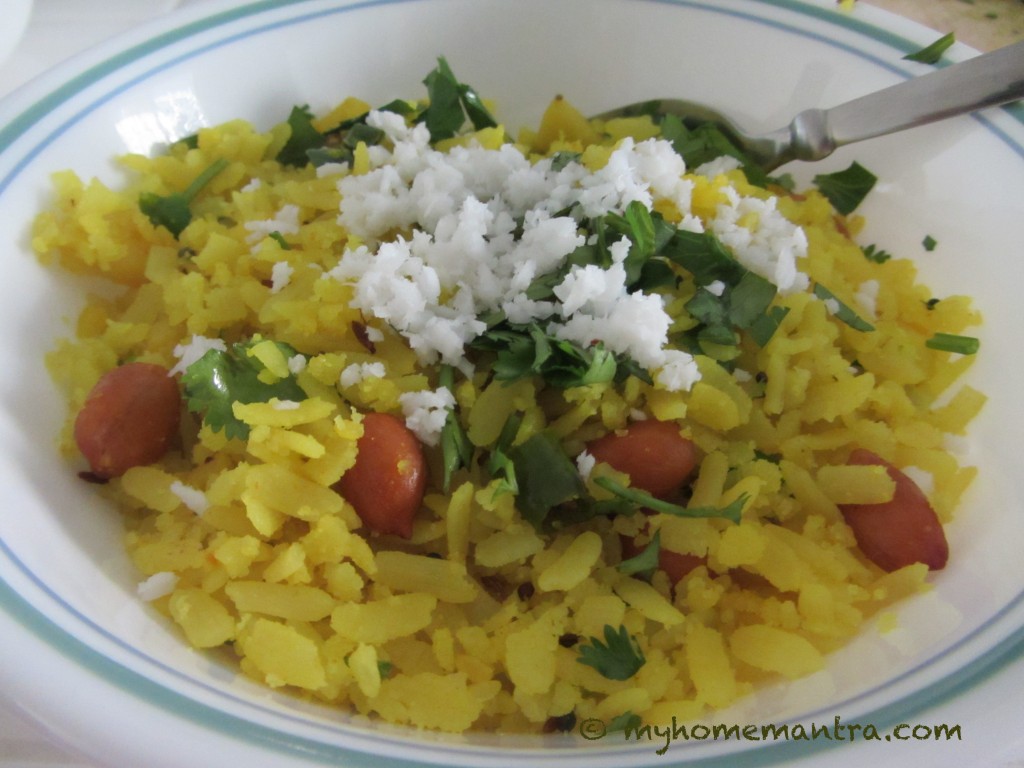 It goes without saying that it's a very easy recipe and probably that's why making it delicious is an art. Warm, comforting, great for breakfast and as a tea-time snack.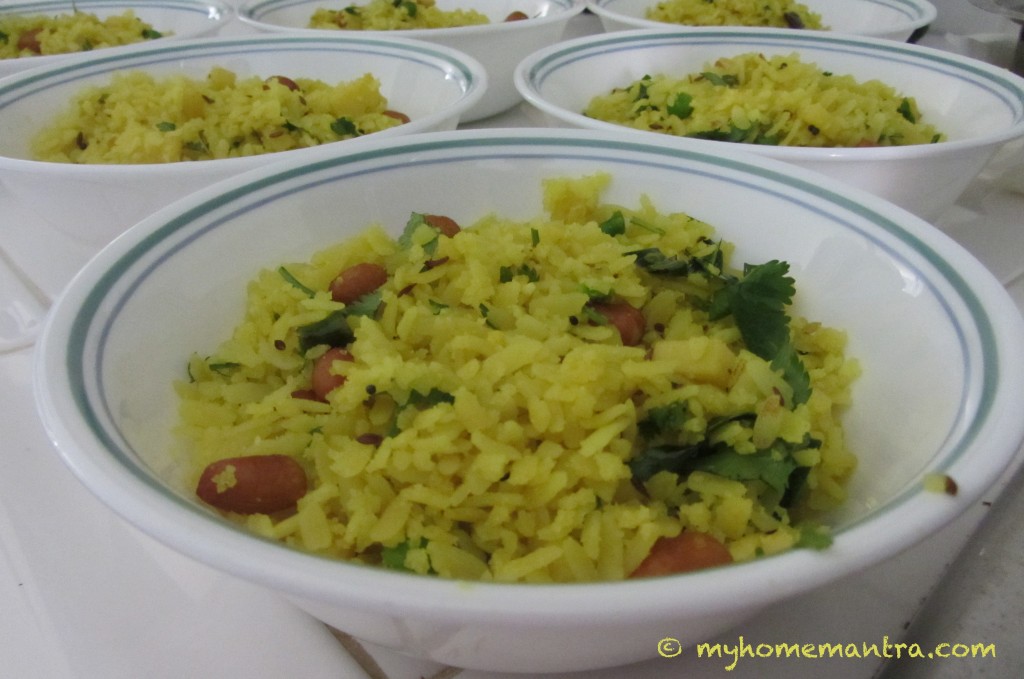 Batate Pohe
Maharashtrian Comfort Food
Serves 4
Prep Time: 10 minutes
Cook time: 10 minutes
Yield:

4
Ingredients:
Instructions:
1. In a sieve, gently rinse Poha with running water for 1 minute or so.
2. Drain excess water and sprinkle Salt and Lemon Juice and sugar. Gently mix with hand and leave aside.
3. Dice two small potatoes and microwave them for 2 minutes. So that they cook faster.
4. Heat Oil in a medium pan / kadhai on medium heat.
5. Add Mustard Seeds and let them pop.
6. Add Cumin seeds, Hing, Turmeric powder. Then add peanuts and fry them for a minute. Now add curry leaves and green chilis.
7. Add onions and let them cook for 1-2 minutes. I don't like onions in pohe so I skip this step.
8. Add potatoes, mix well. Cover and let them cook for 1-2 minutes. They should be tender but not mushy.
9. Fluff up Pohe with a fork and add it to the pan.
10. Mix well. Sprinkle with a little water if Pohe have dried out too much.
11. Garnish with chopped cilantro and freshly grated coconut. Fine shev also goes well with Pohe. Serve hot.
Tips
1. You can add some chopped cilantro while making tadka. It adds nice flavor.
2. Add just enough sugar to balance salt and lemon juice.
3. Chopped mint leaves also add nice flavor to this dish.
Poha is made from rice paddy. Once they clean paddy, they soak it in hot water for about 45 minutes. They they roast wet paddy in large iron skillets to make poha or flattened rice flakes. And that's why it contains more iron than rice.