Hearty Soup for cold winter days
The best thing I loved about butternut squash is that it's practically indestructible. It lasts for months (as long as you store it in a dry, cool place) I was instantly attracted to buy a butternut squash and I did think of making soup on the very same day. The day did arrive only after few months. I peeled it and was pleasantly surprised to find it in a perfect condition. And hence the story of my butternut squash soup ended on a sweet note.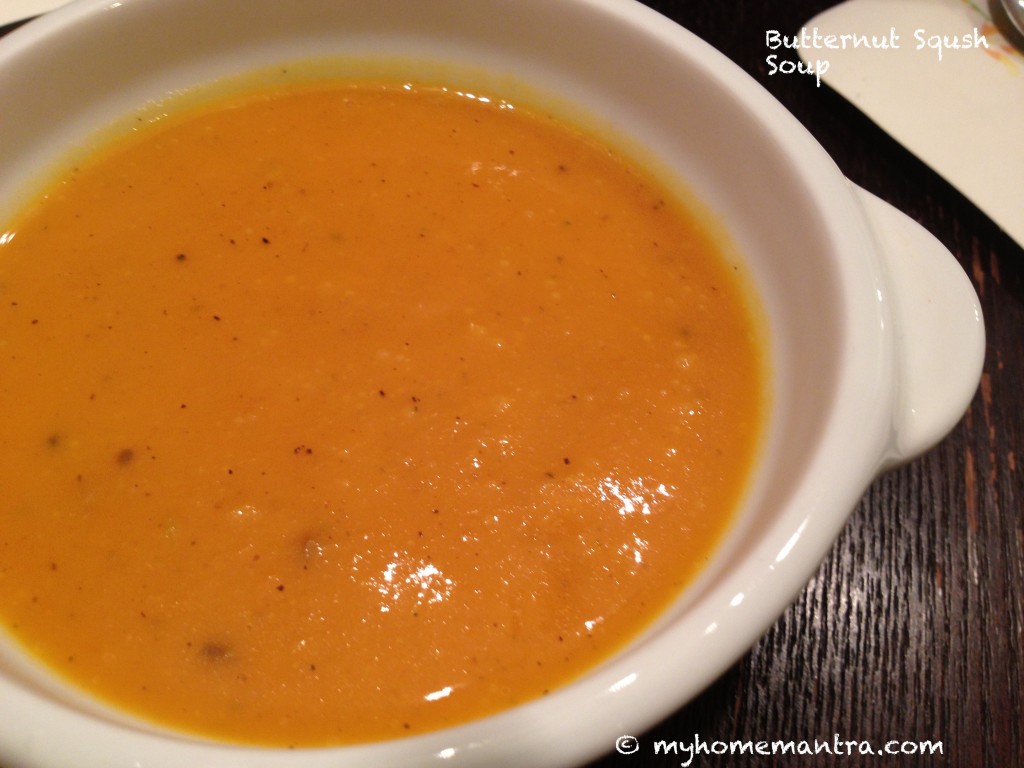 Trust me, peeling it is the hardest part. Adding onion is a good idea to cut the sweetness. Many blogs have recommended to add a green apple which I didn't have and waiting for one might have turned into wasting couple more weeks. I had fresh rosemary, thanks to my colleague. So I used some rosemary while roasting, it added a peppery flavor to it which was pleasant. Thyme goes well with any sweeter squash and also with sweet potatoes so if you have fresh thyme feel free to use some.
Butternut Squash Soup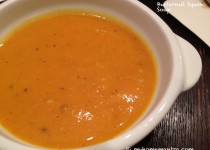 A healthy and hearty soup with tough outside yet soft inside butternut squash
Prep Time: 20 minutes
Cook time: 20 minutes
Yield:

4
Ingredients:
Instructions:
Wash and chop a carrot in half inch pieces.
Preheat oven to 375 degrees F.
Peel and dice butternut squash into half-inch cubes. Also cut onion into equal sized pieces.
Spread these cubes on a baking sheet and sprinkle some olive oil so that the pieces do not stick to the sheet and it also prevents them from burning.
Sprinkle some salt and pepper.
If you are using any fresh herbs, chop them and sprinkle on top.
Roast these vegetables for 25-30 minutes, until tender. Let them cool down a bit.
In a big saucepan, heat 1 table spoon of butter.
Add Ginger-garlic-chili paste if you are using it. It's optional but I find it better to offset the sweetness from carrots and butternut squash.
Add carrots to the pan and saute for 5 minutes.
Now add roasted squash and onions and saute for few minutes.
Add 2 cups of broth or water. I used water and din't notice any difference.
Blend everything with immersion blender or a standalone blender. Adjust the amount of water or broth as per your taste.
Now take the soup in the same saucepan, add more salt or pepper as needed. Add a pinch of nutmeg and cinnamon. Let it boil for 1-2 minutes. It's ready to be served.
Note - The smaller you chop your vegetables the faster they cook so the exact time will vary. Please check after 15 minutes if they are done.
Linking to Vardhini's Dish it Out – Squash and Sugar event happening here at MyHomeMantra