My favorite summer pasta toppings include chunky vegetables, a good sauce and aromatic herbs and well seasoned al dante pasta. I like to keep the ratio of pasta and vegetables almost equal, so it's a plate full of different colors, textures and flavors.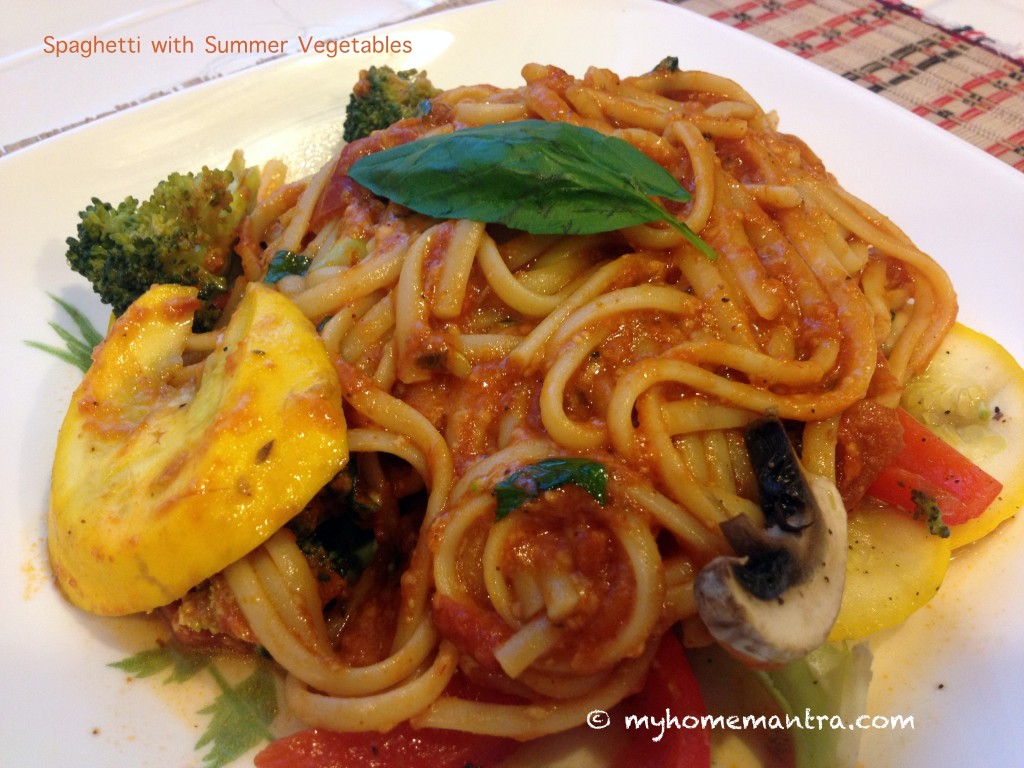 It's almost end of the summer and these beautiful pattypan squash are at their peak season. I just love how they look, bright yellow skin with a small green hat 🙂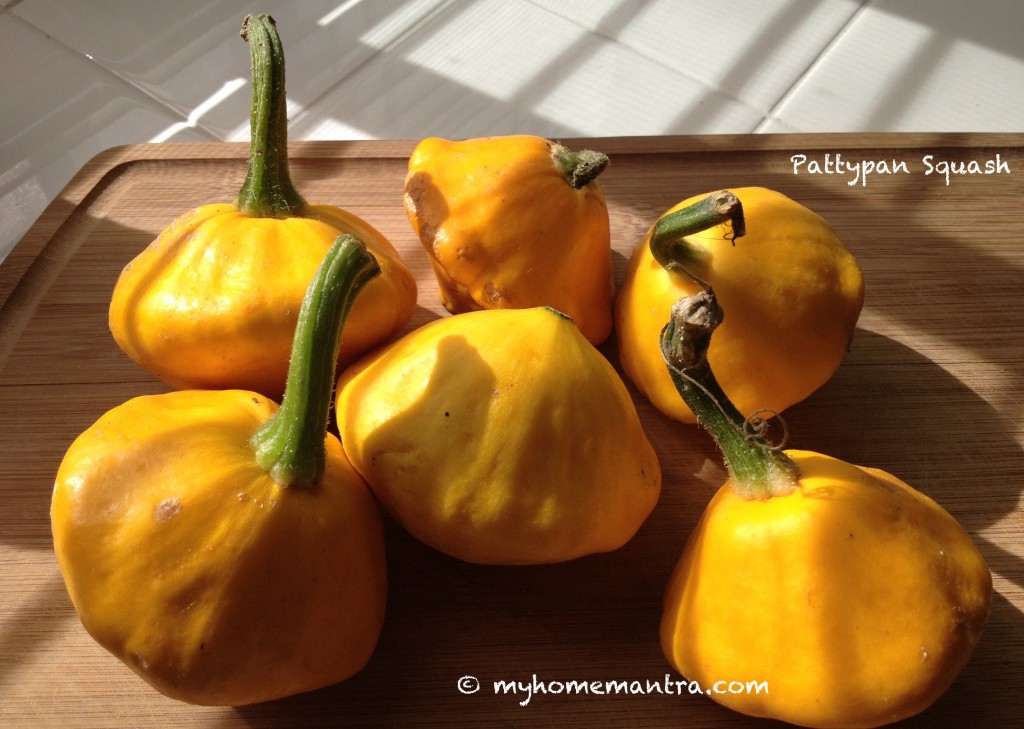 It'a a very simple recipe and perfect for weeknight dinner. You can add all your favorite pasta vegetables in this one pot dish.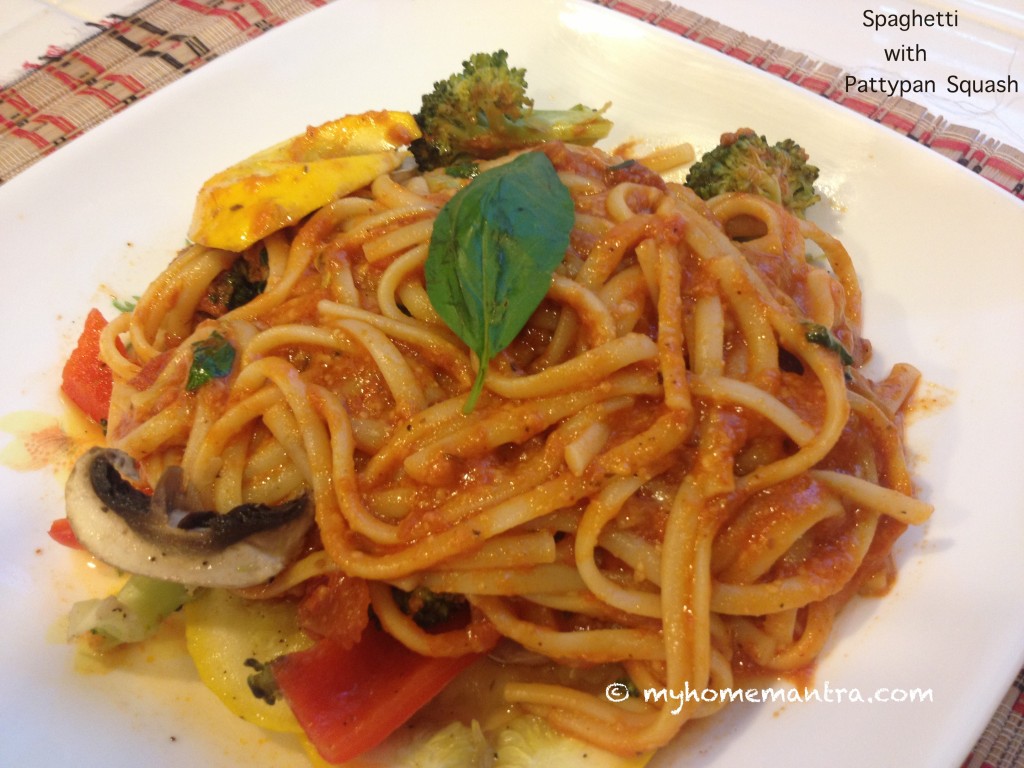 Spaghetti with Pattypan Squash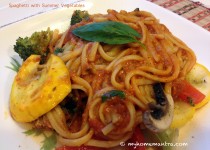 Spaghetti topped with marinara sauce and all your favorite vegetables!
Ingredients:
Instructions:
Wash and chopped all vegetables as needed.
Cook spaghetti as per instructions on its packet.
In a big pan, heat some Olive oil and add smashed garlic. If you want take them off before adding other vegetables.
Add other vegetables, and let them cook a bit. Add salt and pepper.
Keep these vegetables aside. In the same pan add 1 tbsp of Olive oil and add marinara sauce and chopped basil leaves. Also add some italian seasoning if you like.
Add cooked vegetables into the sauce and mix well.
Let them cook little more and add cooked spaghetti and toss everything together.
Serve hot, garnish with basil leaves and grated parmesan cheese.