Truly irresistible with Bold burst of Coffee flavor!
Tiramisu or tiramesù in Venetian dialect, literally means "pick me up" or idiomatically it means "make me happy". And it does 🙂 I love coffee and this dessert takes my favorite flavor to a next level.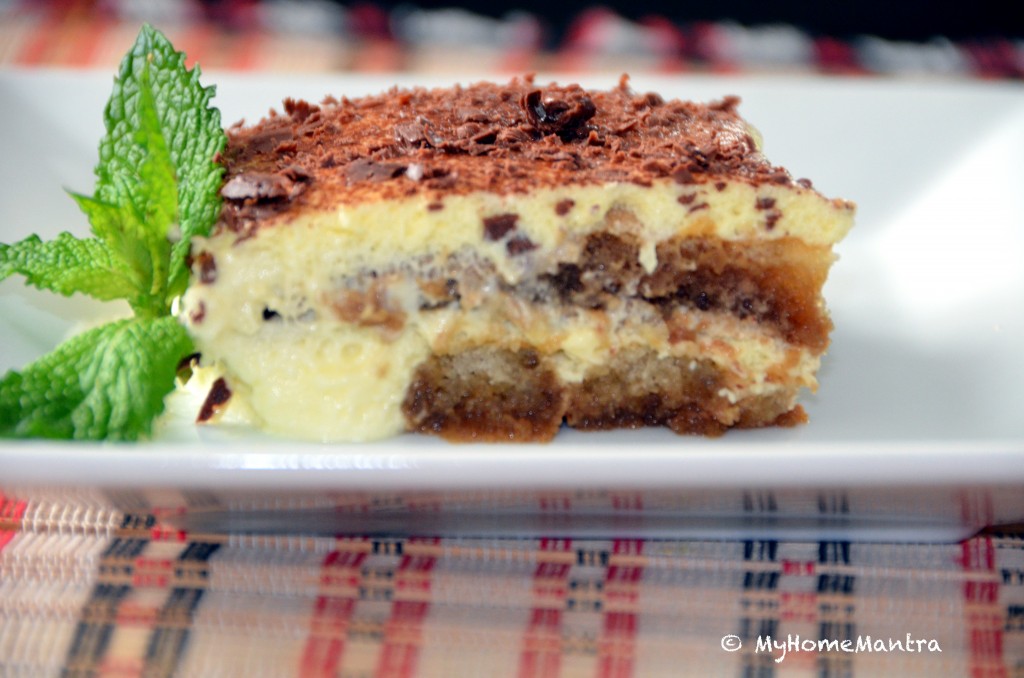 Though it's a quite recent addition, it's now ubiquitous across Italy and worldwide. I first had Tiramisu at Royal Orchid Hotel in Mumbai and I fell in love with this masterpiece. As with the most things in Italy there is a great debate about the true origin of tiramisu. Some sources name its origin as Siena in Tuscany however the most credible claim comes from Treviso, in the Veneto near to Venice. Roberto Linguanotto from the Beccherierestaurant claims to have invented it at the end of the 60s and this is his recipe.
People have changed the recipe a lot over the years and the original included no cream or alcohol and hence there are so many versions available on Internet. And here is one more addition to it, adopted from multiple sources which claimed the 'authentic tiramius' title.
It's a no bake dessert and contains raw eggs. The base is made with ladyfingers which is lightly sweet, porous, soft cake shaped like lady fingers and has nothing to do with Okra. (Okra in India is known as lady fingers). The lady fingers are dipped in coffee mixed with alcohol. Needless to mention, you should use the best coffee you have got. Instead of debating between Nescafe or Bru or any other brand I picked up a tall espresso cup from local Starbucks. Alcohol is optional and if you are using it there are two options – dark rum or marsala wine. I prefer Rum & Coffee combination. And then the cream part – it's made with beaten egg whites and the mascarpone cheese – the cheese with highest fat content – it tastes like साय (say) if you know what I mean. All these ingredients work together to create this magic.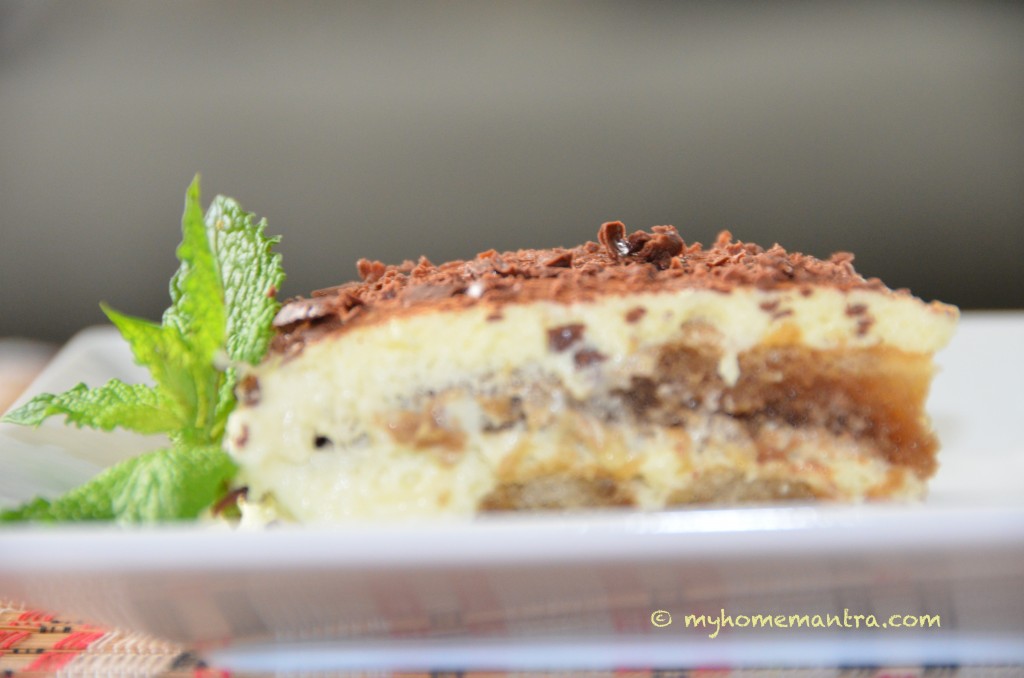 Tiramisu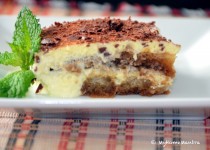 I am sure it requires no introduction!
Ingredients:
Instructions:
Make sure coffee is cold before you use it. Add 2 shots of rum to coffee. 

Separate egg whites and yolks.
Mix the egg yolks with 4 table spoons of sugar and whisk it until you get creamy light mixture.
Fold in mascarpone in sugar-egg mixture making sure that there are no lumps.
In a bigger bowl, beat egg whites with a pinch of salt until it forms firm peaks. Don't overbeat it.
Now carefully fold in mascarpone-egg cream with egg whites to form the cream.
In a wide dish, pour some coffee.
Now take one ladyfinger and dip it in the coffee from both side. Don't leave it in the dish for too long or it will become too soggy.
You can arrange them in a wide rectangular glass dish or use individual serving bowl.
Now create a thick layer of the cream on top.
Build one more layer of ladyfingers dipped in coffee and cream on top.
Now, sprinkle some unsweetened cocoa powder on top to add one more flavor dimension.
Finally, if you like some chocolate shavings go on top.
Refrigerate it for at least 4 hours before serving. 
By the way, be ready to clean such mess but it's worth it.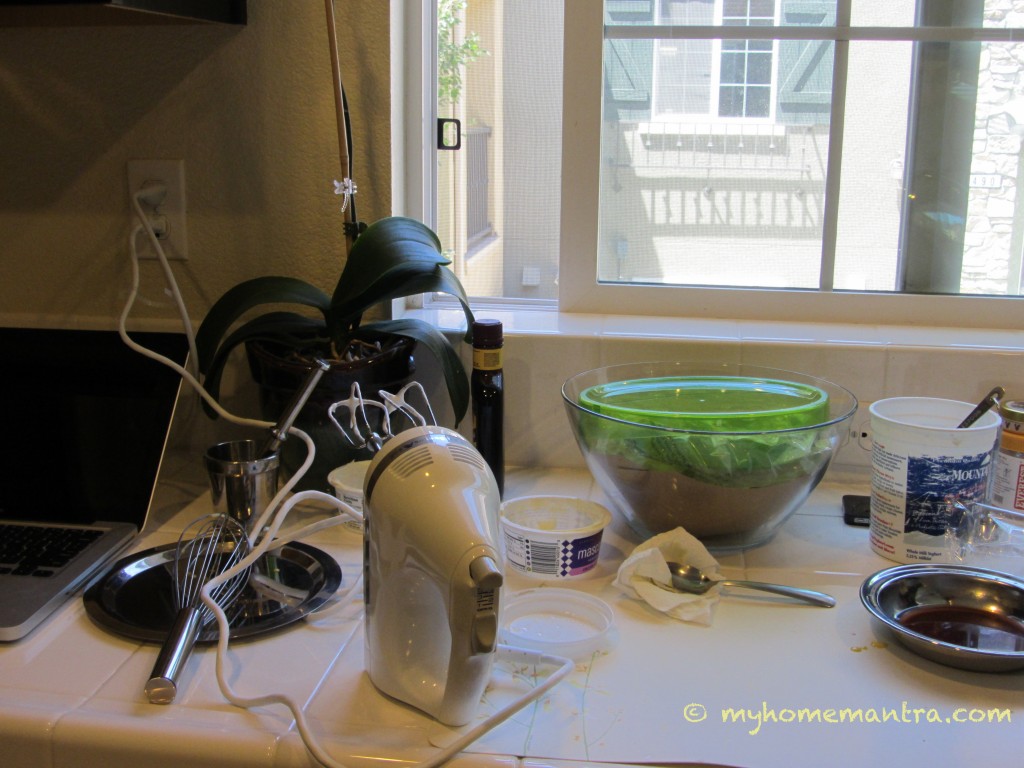 Merry Christmas and Happy Holidays!
This is my official entry for Foodomania's Christmas Cook-Off Contest. Happy Cooking!