Everyone around me seems to be fighting allergies these days. The culprit? Climate Change! Warmer, drier air is prompting trees to release their offending pollen prematurely. Stay sniffle free with this nutrition packed treat – zucchini bread with cranberries and walnuts!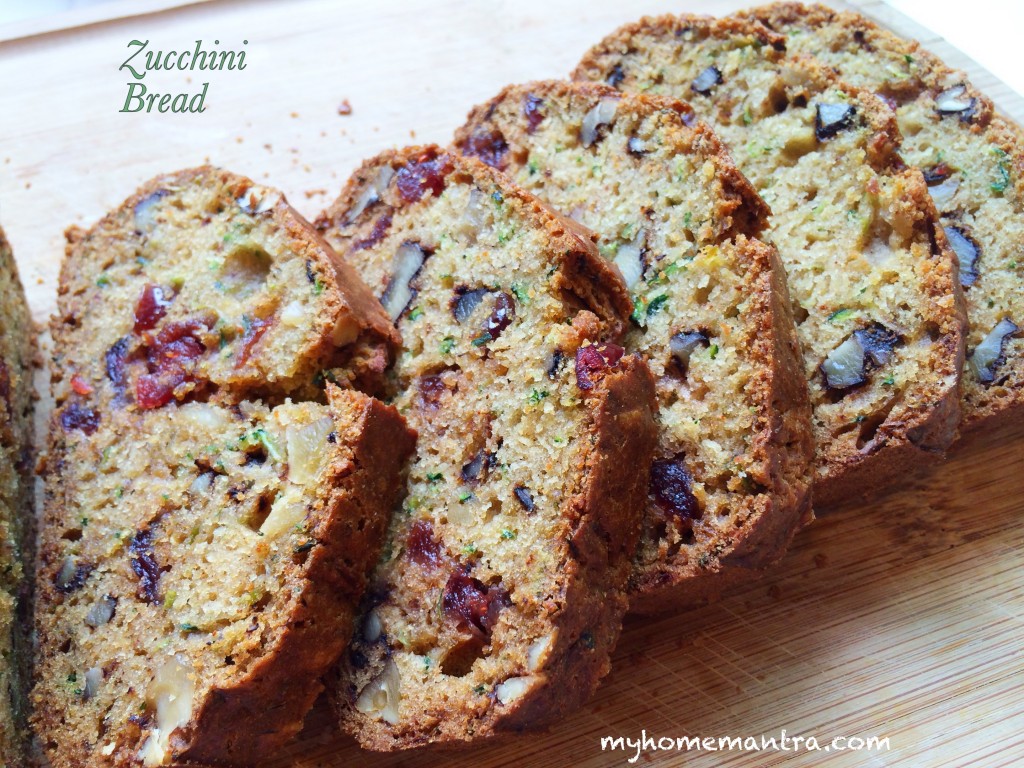 This was a complete surprise. I was under the impression that zucchini bread was a mere attempt to hide veggies inside a sweet treat without adding anything to the flavor. But that's not really true. After first bite, I was sold; partly because I had pretty low expectations and also because it does taste yum!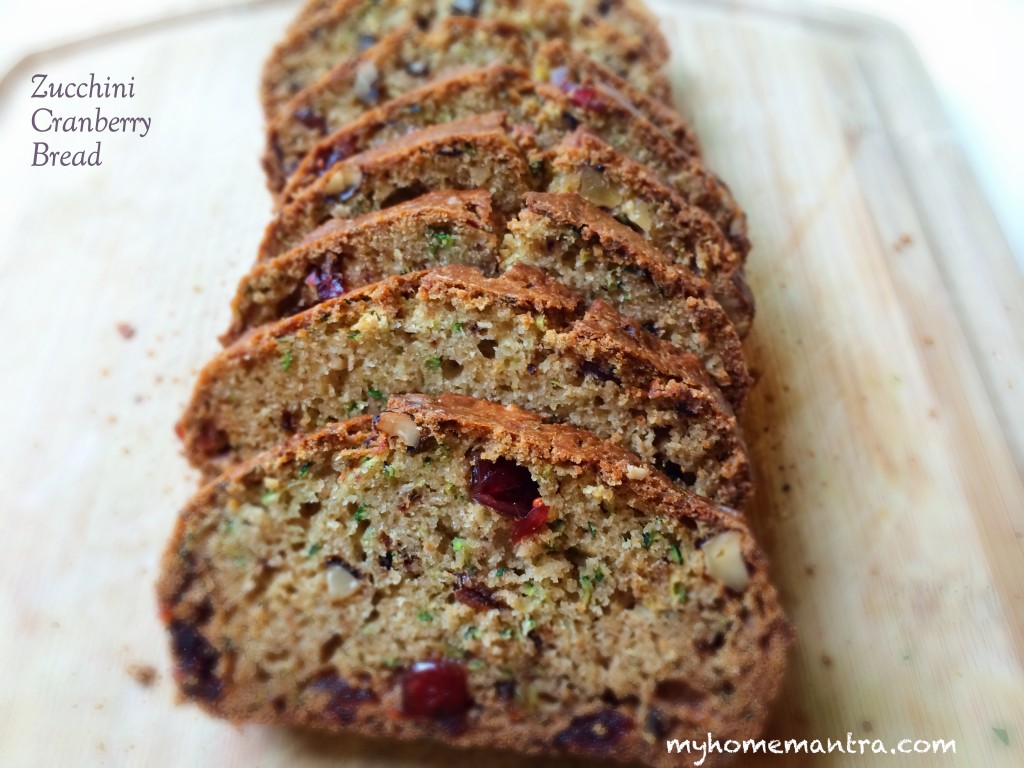 Addition of cranberries and walnuts contributed a whole new dimension to otherwise chewy one-tone bread. So I totally recommend adding nuts and dried fruits of your choice.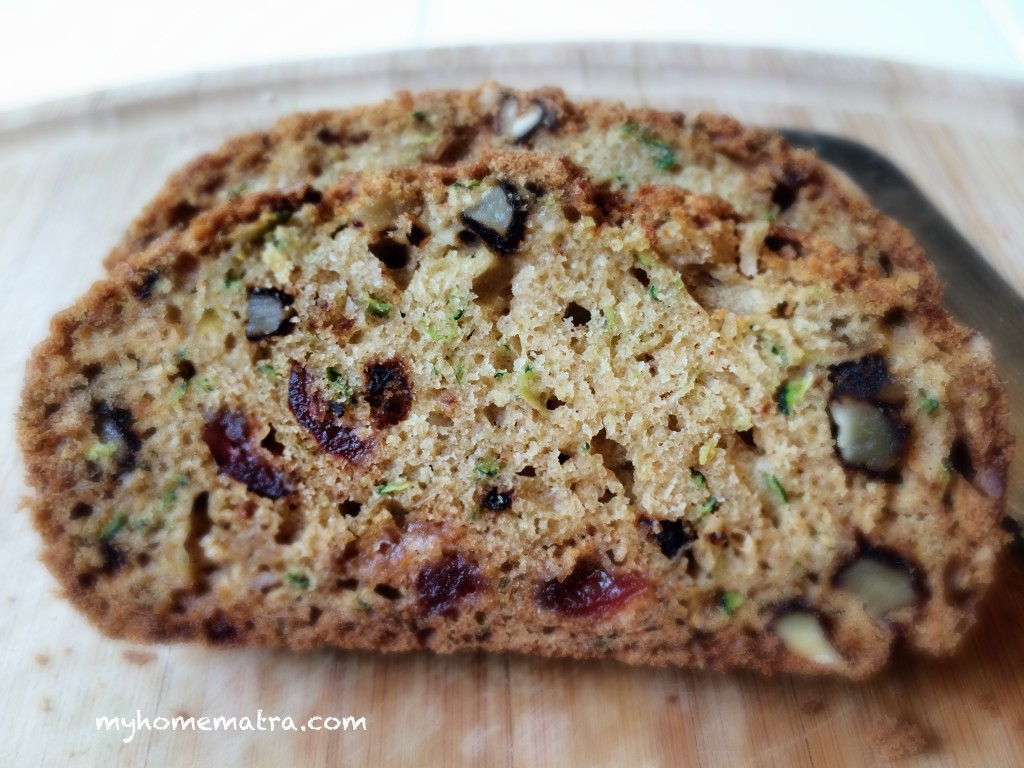 Vitamin C, anti-oxidants and Omega-3 and Omega-6 fatty acids from the 3 key ingredients will definitely help you build your defenses against the seasonal allergies. That's how I convinced my husband to try this bread and he loved it, as always!
Zucchini Bread with Cranberries and Walnuts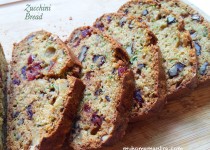 A nice treat to have after a long day!
Ingredients:
Instructions:
1 Preheat the oven to 350°F (175°C). Butter two 5 by 9 inch loaf pans.
2 In a large bowl, mix together the sugar, eggs, and vanilla. Stir in the grated zucchini and then the melted butter.
3 Sprinkle baking soda and salt over the mixture and stir it in. Add the flour, a third at a time, stirring after each incorporation. Sprinkle in the cinnamon and nutmeg over the batter and mix. Fold in the nuts and dried cranberries or raisins if using.
4 Divide the batter equally between the loaf pans. Bake for 55 minutes (check for doneness at 50 minutes) or until a wooden pick inserted in to the center comes out clean. Cool in pans for 10 minutes. Turn out onto wire racks to cool thoroughly.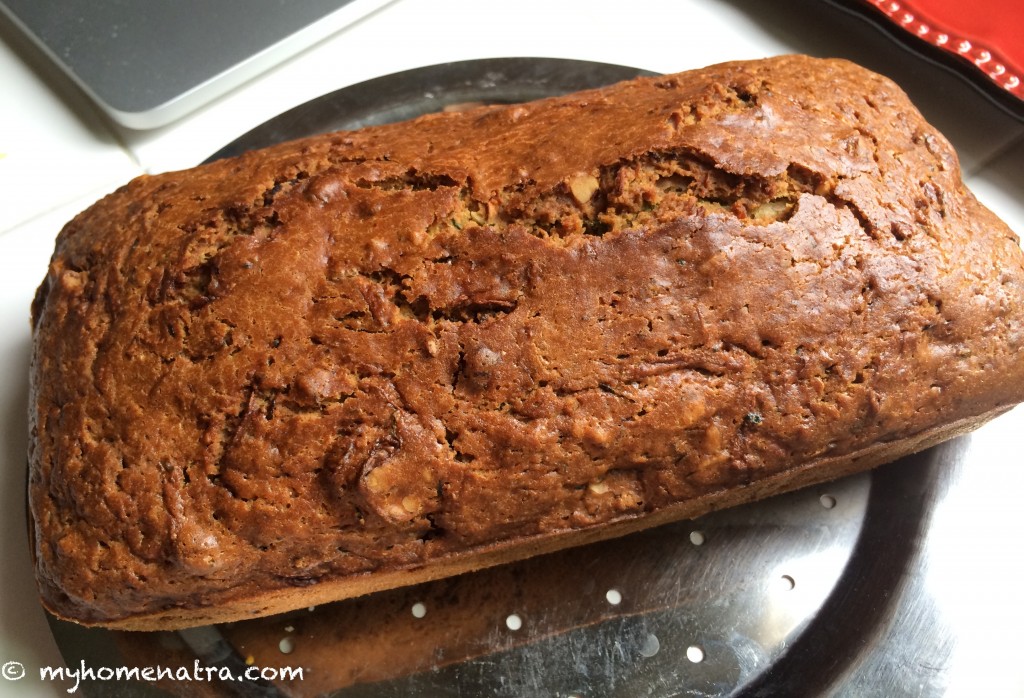 Notes
I will recommend cranberries as they add a slight tangy note to this sweet bread. Feel free to try raisins or chopped apricots or dried figs.
Walnuts can be substituted by any other nuts of your choice such as pecans or almonds or pistachios.