Gujaratis are well known for their snacks and they have all kinds – deep fried, steamed, baked, fermented, roasted. It's pretty amazing that one single region of India has encompassed so many diverse techniques as part of their daily cooking.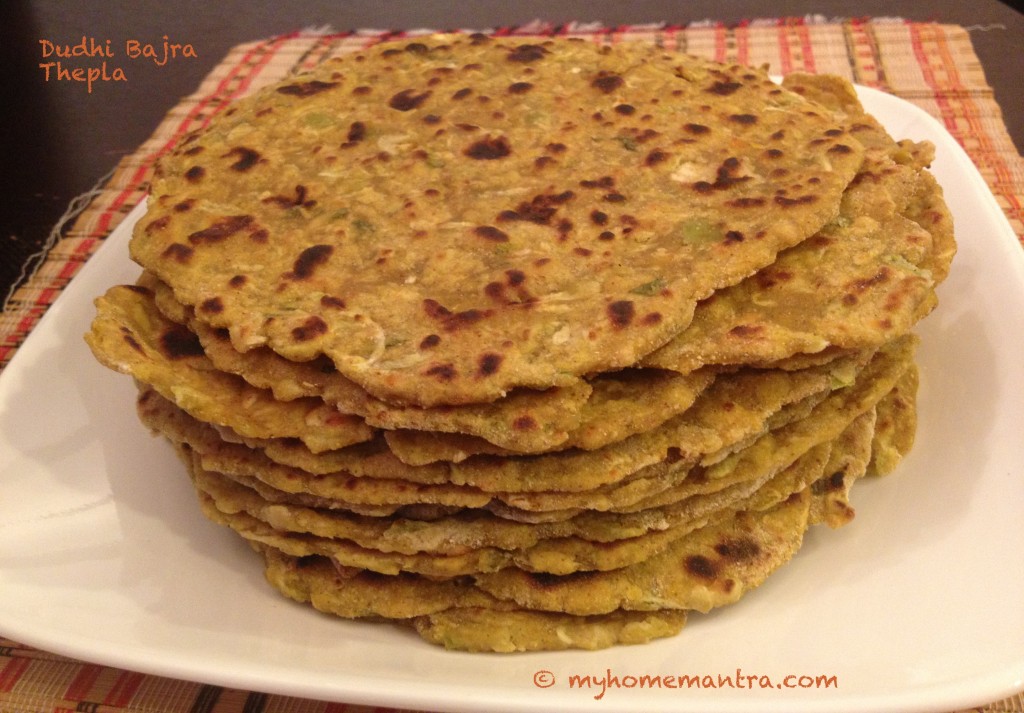 Theplas are Indian flatbreads made with whole grain flour mixed with seasonal vegetables and some commonly used spices such as green chilies, cumin-coriander powder, ginger-garlic paste. All combined into a dough using yogurt. Since there is hardly any water used in making the dough, these theplas last for couple of days, making them a perfect healthy snack for picnics or long journeys. The dough also contains some jaggery or sugar, which is signature of any Gujarati dish, trust me it actually makes it yummy! Serve it hot with pickle or chundo and yogurt.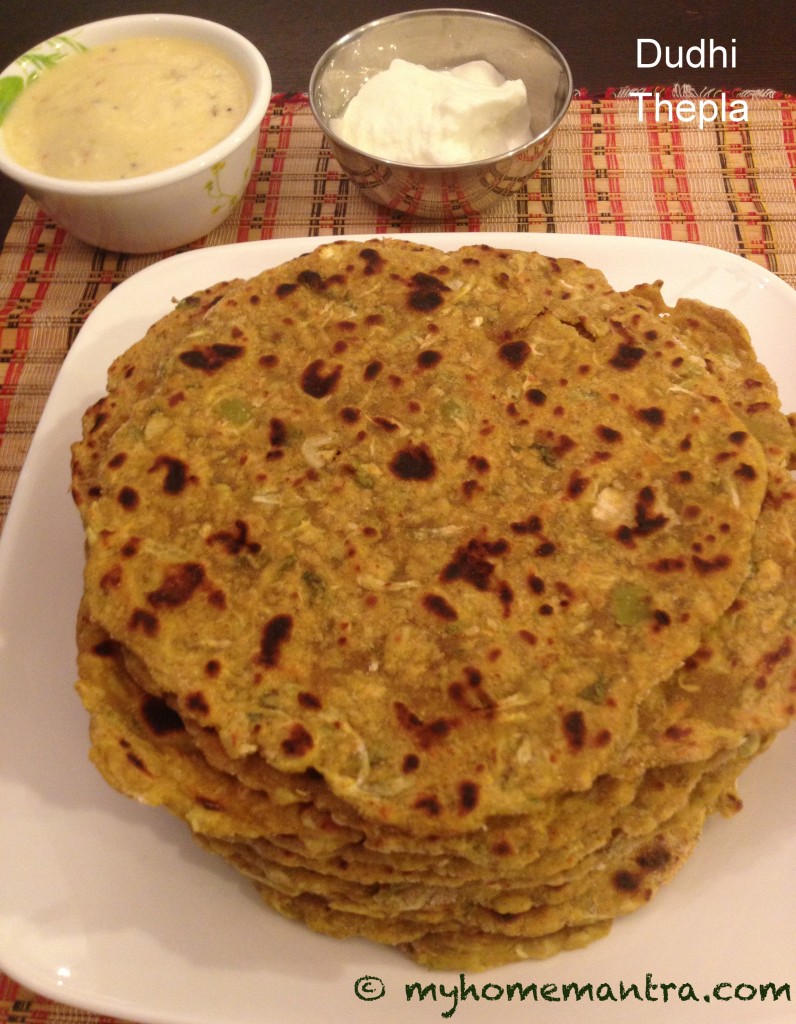 Bajra flour has a very earthy flavor and it combines well with the mild flavor of dudhi. There is a good balance of different tastes of whole wheat, bajra, dudhi and ginger-garlic and jaggery.
Dudhi Bajra Na Thepla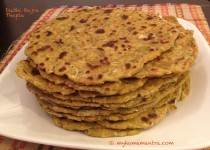 Healthy breakfast with not so used Bottle Gourd
Ingredients:
Instructions:
Wash, peel and grate dudhi using wider slots on grater.
Squeeze out all the water from grated dudhi, and I really mean all of it. Dudhi contains lot of moisture and it leaves out more after we add salt to the dough, so it's time to use some muscle power.
Add all ingredients together one by one, except for oil. Initially add 1 spoon of yogurt at a time and add more as needed. But make sure you try to bring the dough together before you add more yogurt.
Lastly add oil and knead everything nicely. Oil adds more moisture so do keep it in mind.
Make smaller balls, and roll them flat using a rolling pin.
Cook them on a flat tawa just like a paratha, using oil on both sides.