The inspiration for this smoothie came from the 'Power Juice' recipe by Chef Parag. He used beet root and carrot juice together with lemon juice. I was looking for a creamy texture so instead of just using juices I decided to make a smoothie. Needless to mention it's loaded with vitamins and mineral from beet root and carrots and hence the name! To make sure it's perfectly sweetened I used dried figs and dried apricots and also raisins, I know I am genius 🙂 The result was outstandingly creamy, sweet, a beautiful pink smoothie which we have made a regular part of our diet!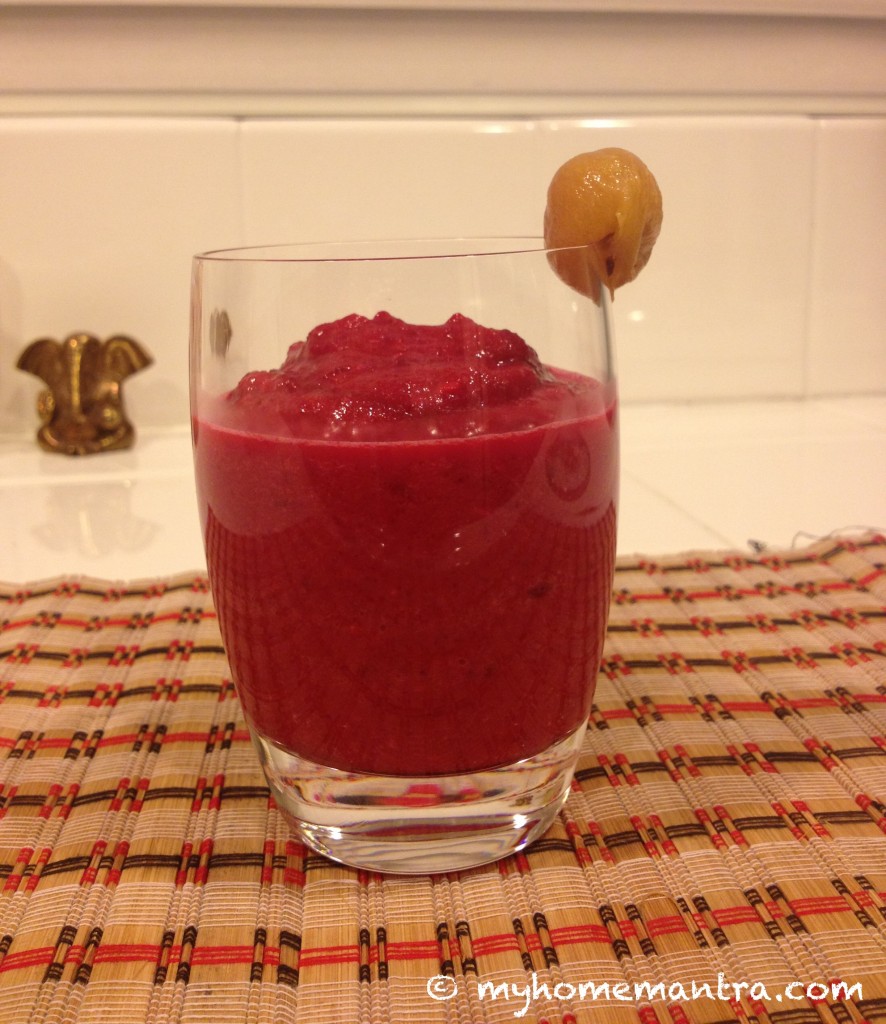 Very low in calories AND fat, rich in vitamin A, vitamin C, iron, magnesium and dietary fibre, contain no added sugar;  perfect as breakfast smoothie or even as a dessert!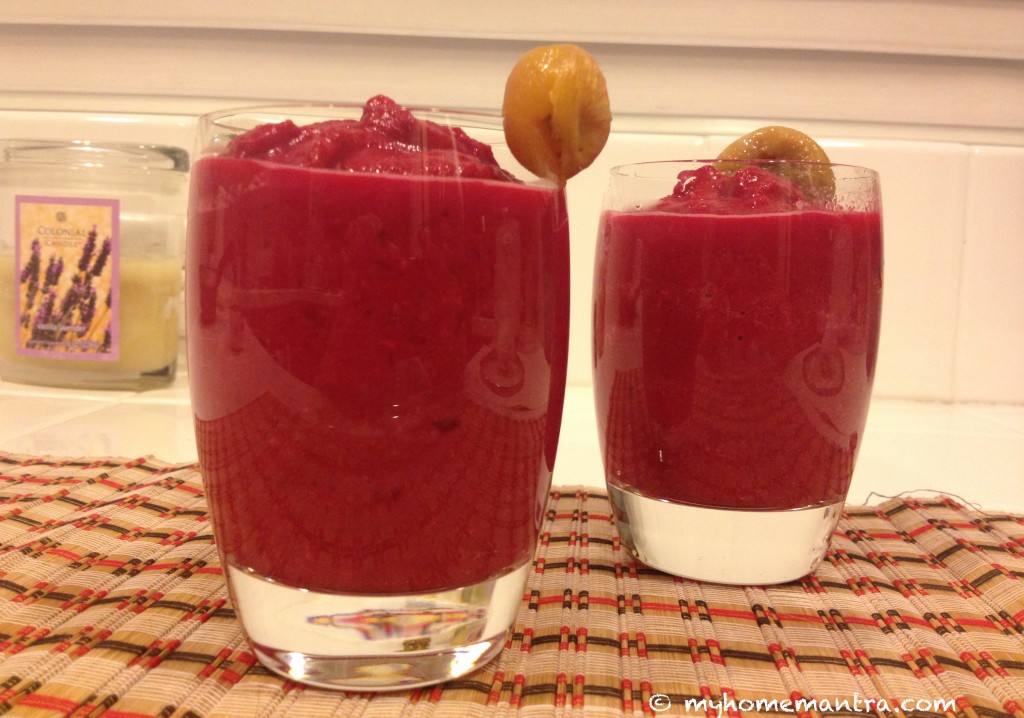 Beetroot Carrot Smoothie aka VitaMAX Smoothie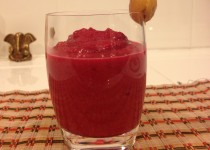 A rich, creamy smoothie with no added sugar!
Serves : 2
Prep Time: 10 minutes
Cook time: 10 minutes
Yield:

2
Ingredients:
Instructions:
In a small bowl, take all dried fruits such as figs and apricots and raisins and and also cashews and add enough milk to immerse all contents. Soak the fruits in milk overnight or for 6-7 hours. Keep it refrigerated. 

Peel a beetroot and also cut both the ends. Then cut it into quarters.

Peel carrots if needed, cut both ends and chop them roughly.

Stem these veggies in a steamer for about 10 minutes or until they become tender. 

Once steamed, let them cool down a bit. Optionally add these to cold water to quicken cooling process.

In a blender, add steamed carrots, beetroot and the soaked dried fruits. Also add the milk used for dried fruits.

Blend everything together. Add more milk as needed. 

Enjoy!
Linking it to Foodomania's Christmas Cook-Off Contest