A Diet Friendly Recipe
Moist and fluffy inside; golden crispy outside; the Muthiya make a perfect pairing with a cup of tea! 'Muthi' means fist in Gujarati and it's called Muthiya because the dough is turned into cylindrical shape using fist.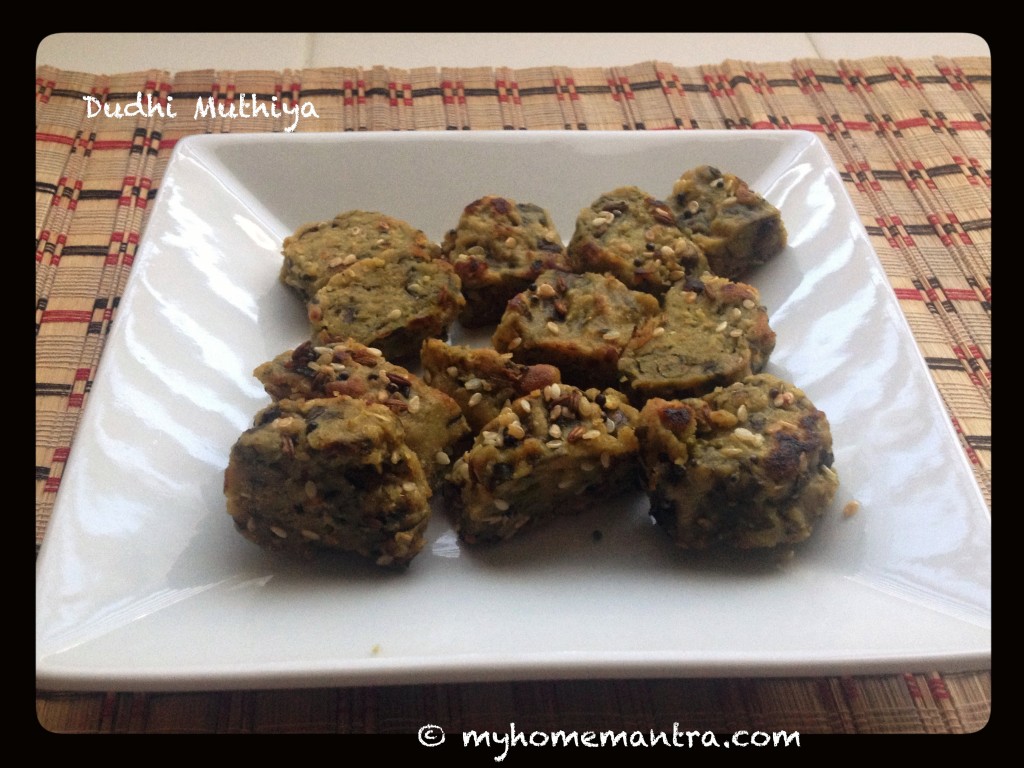 Made with whole wheat flour and grated dudhi with very little oil, since the dough is steamed and then sauted in a typical Indian tempering, this dish is perfect for those who are on a "diet".
I love Spinach and Cilantro in my Muthiya, it adds moisture and flavor and color. So I actually made Dudhi Palak (Spinach) Muthiya but Spinach is completely optional.
Dudhi Na Muthiya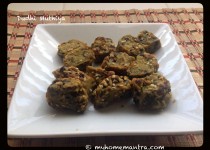 A Diet Friendly Recipe
Prep Time: 15 minutes
Cook time: 25 minutes
Ingredients:
Instructions:
It might look like a big list of ingredients but almost everything is straight from your pantry so it does not much time to prepare it.
Wash and peel bottle gourd and grate it. Squeeze out excess water in a separate bowl. We can use it if needed.
In a medium bowl, mix all ingredients together and knead to make soft dough by adding water if required. You can also use the juice we just squeezed from the grated dudhi. Also add 1 tsp of oil and knead again.
Now divide it in 3-4 parts. Apply some oil to your palms and using your fists shape it in cylindrical rolls.
Place these rolls in a steamer and let it steam for 20 to 25 minutes.
Once done, remove from the steamer, let it cool slightly. Then cut it into equal sized small pieces.
If you want to make tempering, in a frying pan, heat some oil.
Add mustard seeds and sesame seeds. Add the pieces and saute on a medium flame for a few minutes.
Serve hot!