It was one o' clock and I had almost finished my shopping at the farmer's market. I stopped at a stall which had only two big boxes of fresh organic strawberries and the seller was happily offering them at half the price. I instantly grabbed one box and started thinking of how to preserve these summer treats. There wouldn't be a better way than fresh homemade strawberry jam! I returned home with the big box in my hands and a big smile 🙂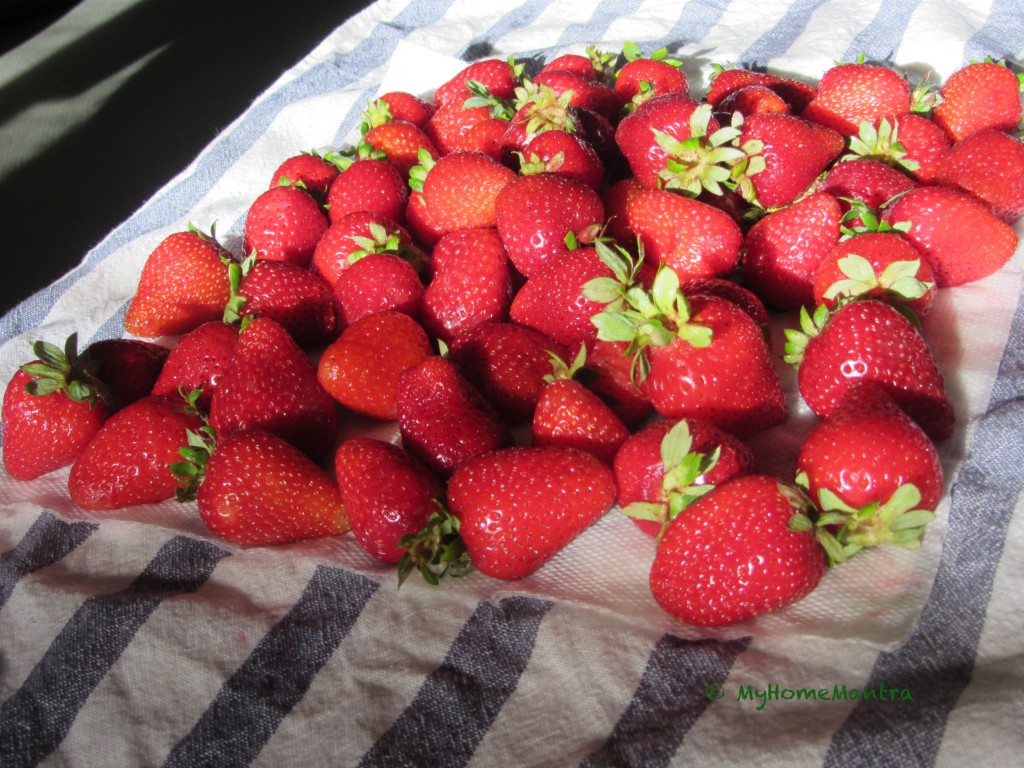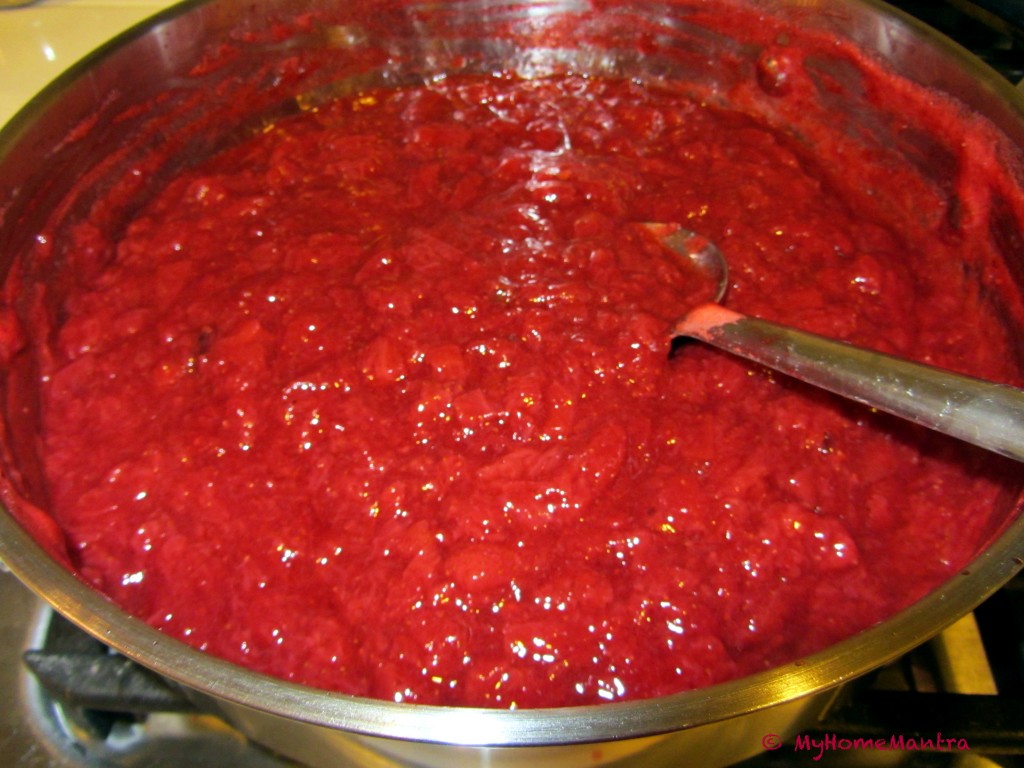 Fresh Strawberry Jam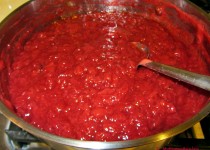 All natural with NO preservatives and NO high fructose corn syrup!
Ingredients:
Instructions:
After you wash the strawberries, make sure you pat them completely dry. This is very important to preserve the jam for longer time.

Hull the strawberries, that means remove the stem and green parts and chope them into quarters or smaller pieces.

In a heavy bottom saucepan, mix strawberries with sugar and crush them lightly with a fork. Leave them for half and hour so that sugar dissolves in the resulting juice. (This step is optional)

I like to add 4-5 cloves but feel free to skip them. Add lemon juice and a pinch of salt.

On a medium flame, let the mixture cook until it starts boiling. Stir the mixture periodically.
Let it boil for 15-20 minutes, uncovered; until all moisture evaporates and it starts thickening up. 

You have to make sure it's completely cooled down before you pour it into a jar. Do not put the lid until the jam is completely cooled. Else the moisture will spoil all the efforts.
 Tips
At every step, you have to make sure there is no water content.
The glass jar you use for storing the jam has to be completely dry.
I did not sterilize the jar but if you want you can follow the directions here. I washed the jar and let it dry in the sunlight. At home, we used the same trick for the jars used to store pickles.
I added only 1 1/2 cups of sugar because the the strawberries I used were really sweet and I like it on a slightly tangier side, so adjust the quantity accordingly.
Keep it refrigerated if you wish to preserve it for longer time.