I love surprises! And a surprise where I discover that I don't have to cook after coming home from work sounds delicious to me. I do get such lucky moments occasionally when Swapnil decides to cook and I play his sous chef role. He is a great cook. He rarely follows recipes but he literally plays with his favorites vegetables and especially spices. He is very intuitive when it comes to food combinations. This spinach mushroom was a result of his experirments and it was yooummmy!!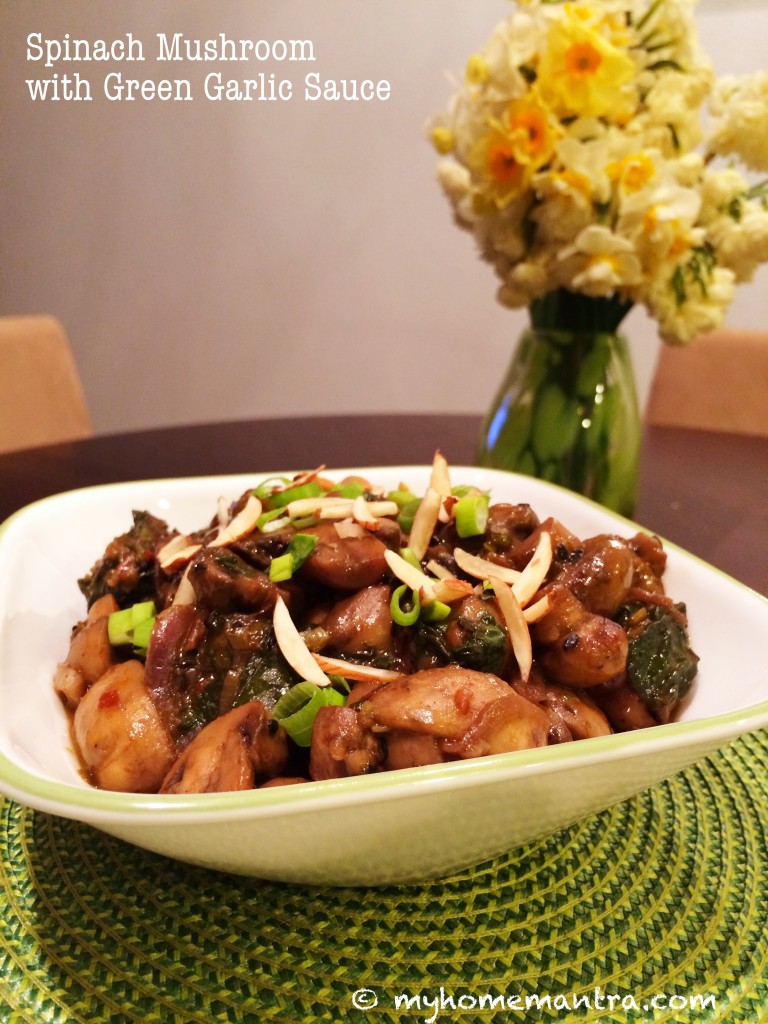 Spinach Mushroom with Green Garlic Sauce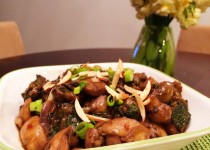 One word, Yummy!
Ingredients:
Instructions:
Wash and chop mushrooms in big pieces. Wash spinach and keep it aside.
Heat oil in a wide pan. Add chopped garlic.
Add chopped onion and sauté it well until it turns translucent.
Add chopped mushrooms and don't stir them a lot. Else they will start releasing water. Let them become softer.
Add spinach, greens of green garlic and also sesame seed. Mix well.
Stir in Italian seasoning and some salt.
Add hot and sweet ketchup as per your taste and mix it well.
Let it steam for a minute and then serve it hot!