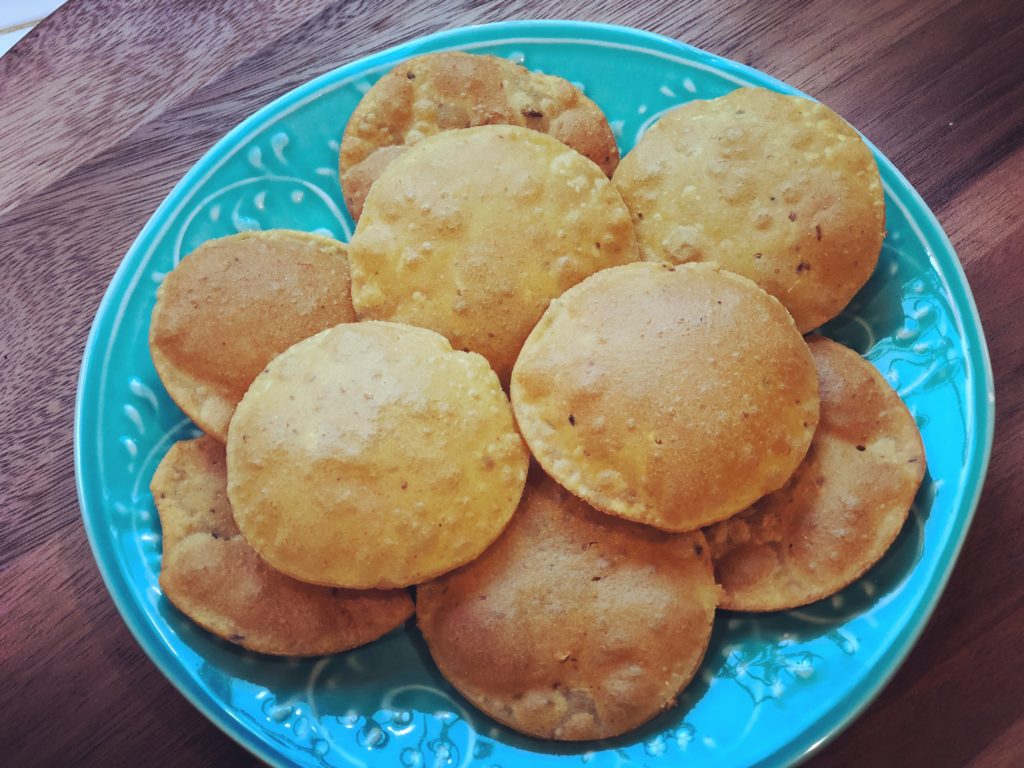 Tikhat Mithachi Puri, a common Maharashtrian food prepared during Winter season.  It's deep fried whole wheat puris flavored with Indian spices! Pluffy, light and savory puris make a great tea-time snack. Pack these with some pickle/achaar for your next road-trip, these keep well up to 2-3 days and taste good both hot and cold too.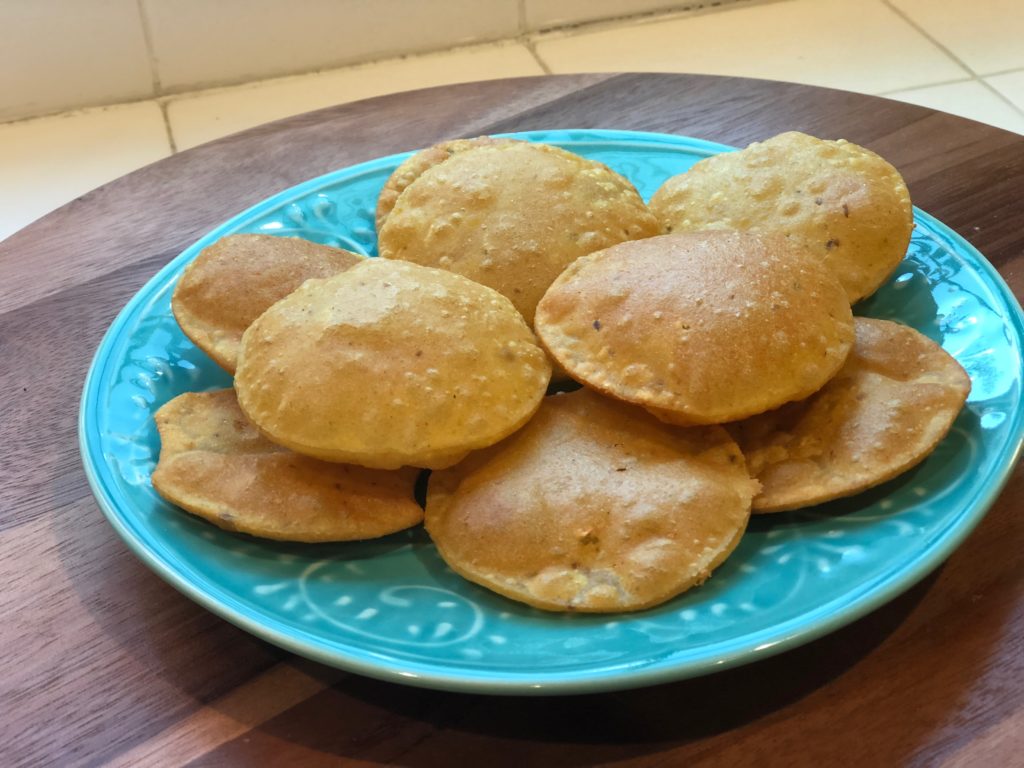 You will need:
1 cup Wheat flour
2 tbsp Rice flour (optional)
2 tbsp Besan (optional)
1 tsp coriander powder
1/2 tsp cumin powder
1/2 tsp red chili powder or to taste
1/4 tsp turmeric powder
1/2 tsp fennel seeds
1/2 tsp ajwain seeds
Salt to taste
2 tsp hot oil
Oil for deep frying
Method:
1) In a mixing bowl, mix all dry ingredients together.
2) Heat 2 tsp oil in a small pan, and add this to flour mixture. Mix well. Add water and knead to make a stiff dough. Let it rest for 15 minutes.
3) Divide the dough into 4 big round balls. Roll an individual ball to make a 1/2 inch thick roti. Using a cookie cutter or a small bowl, shape circular puris and keep them aside. Alternatively, you can roll out individual puris by hand too. But using a cookie cutter makes even shaped puris and also saves time.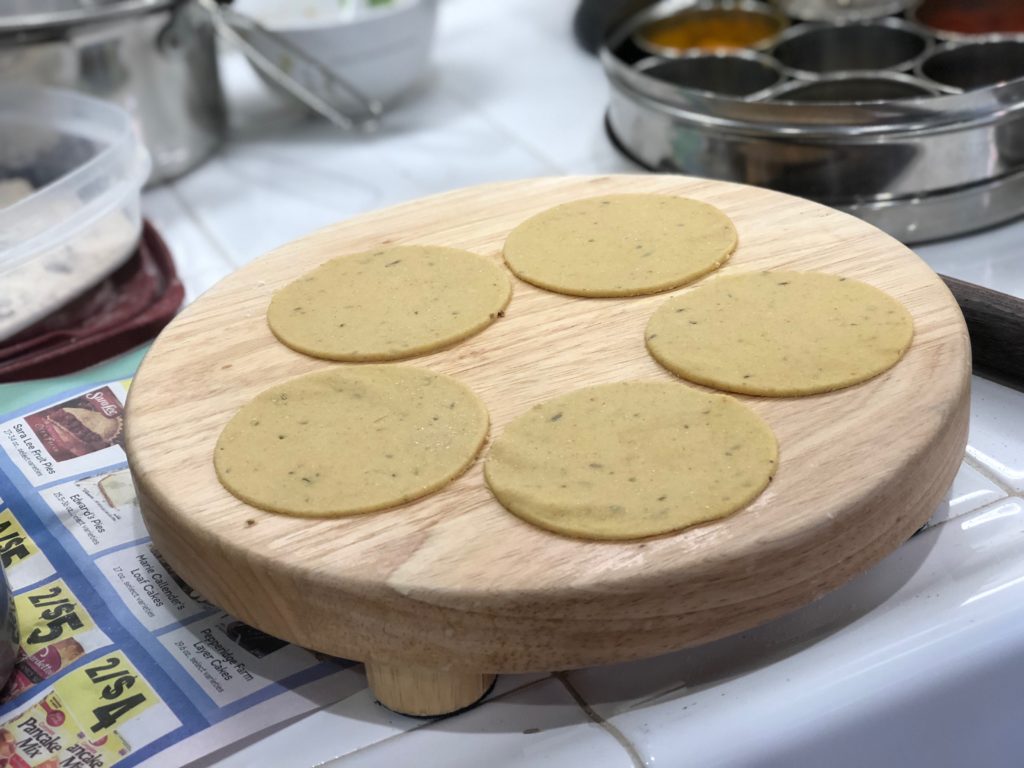 4)Heat oil in a bigger pan. Deep fry these puris on medium heat from both sides. Using a slotted spoon carefully splash some hot oil on the surface of puri to help it puff. Fry them until they get golden brown color on both sides.
Remove Puris from hot oil and put them on a tissue paper to remove excess oil.